Post by LarryKoopa on Feb 16, 2018 17:49:20 GMT -6
Over the years, I've made a handful of successful customs.
Bardock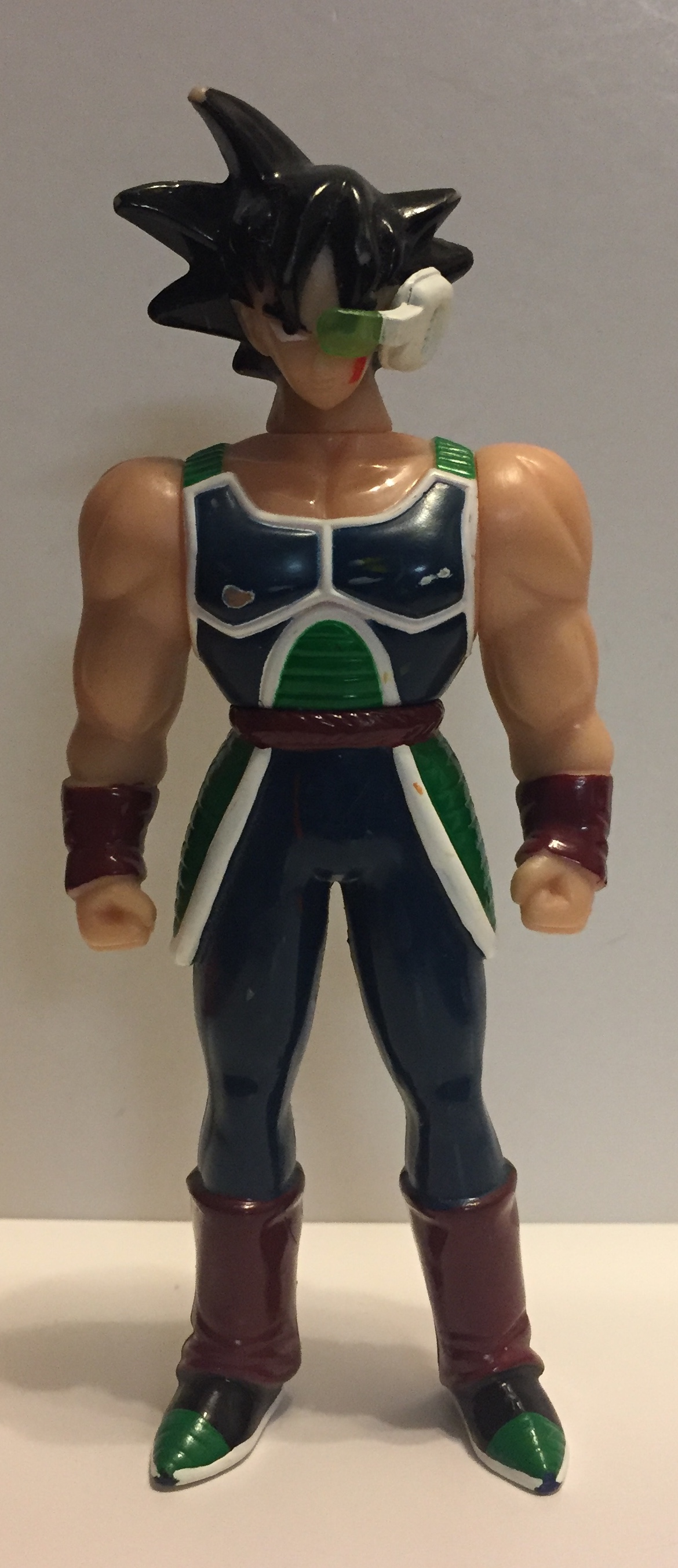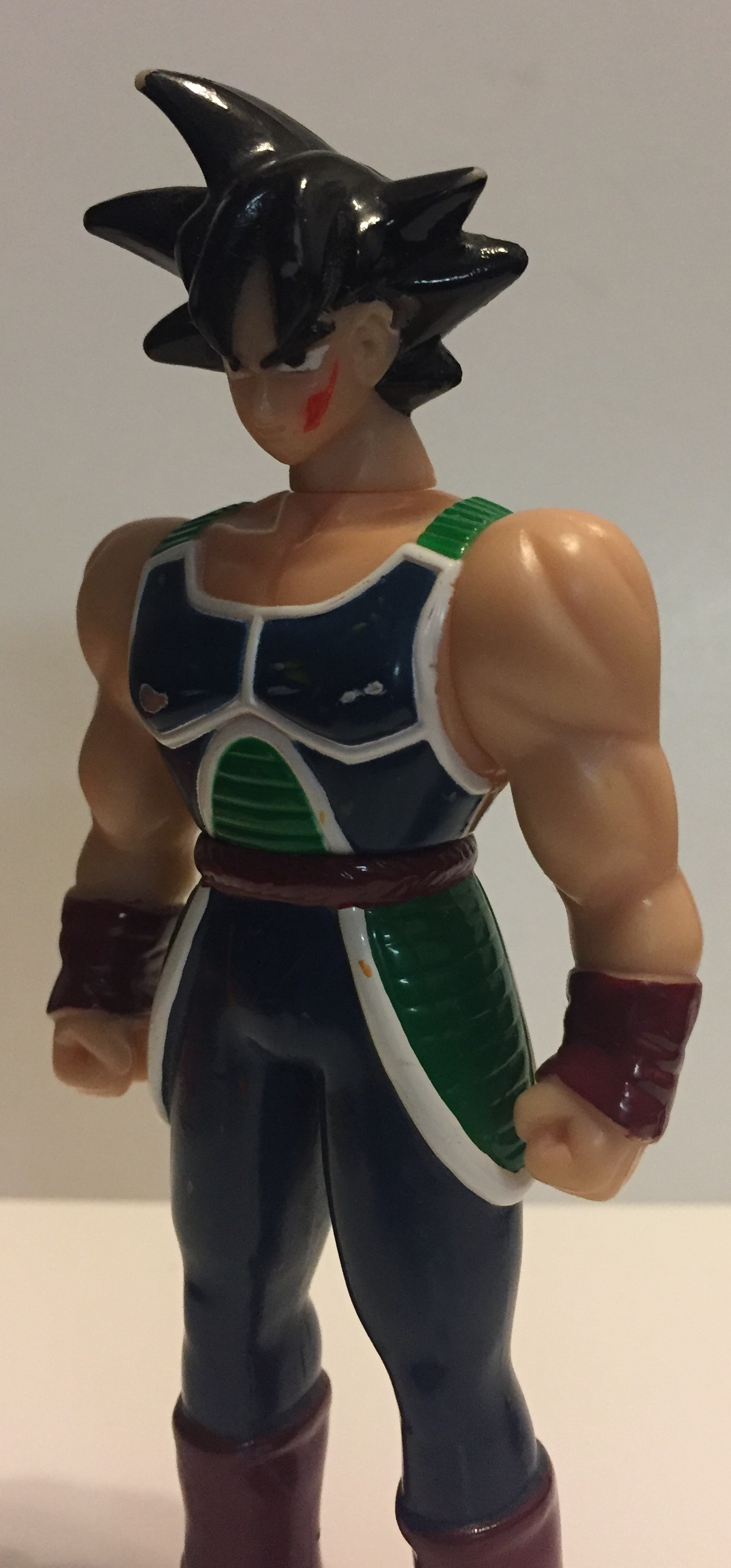 I drilled a small hole over his ear to accommodate a scouter. The scouter was taken from the JAKKS Fathers and Sons Bardock who was ruined in a Customizing Incident.
Turles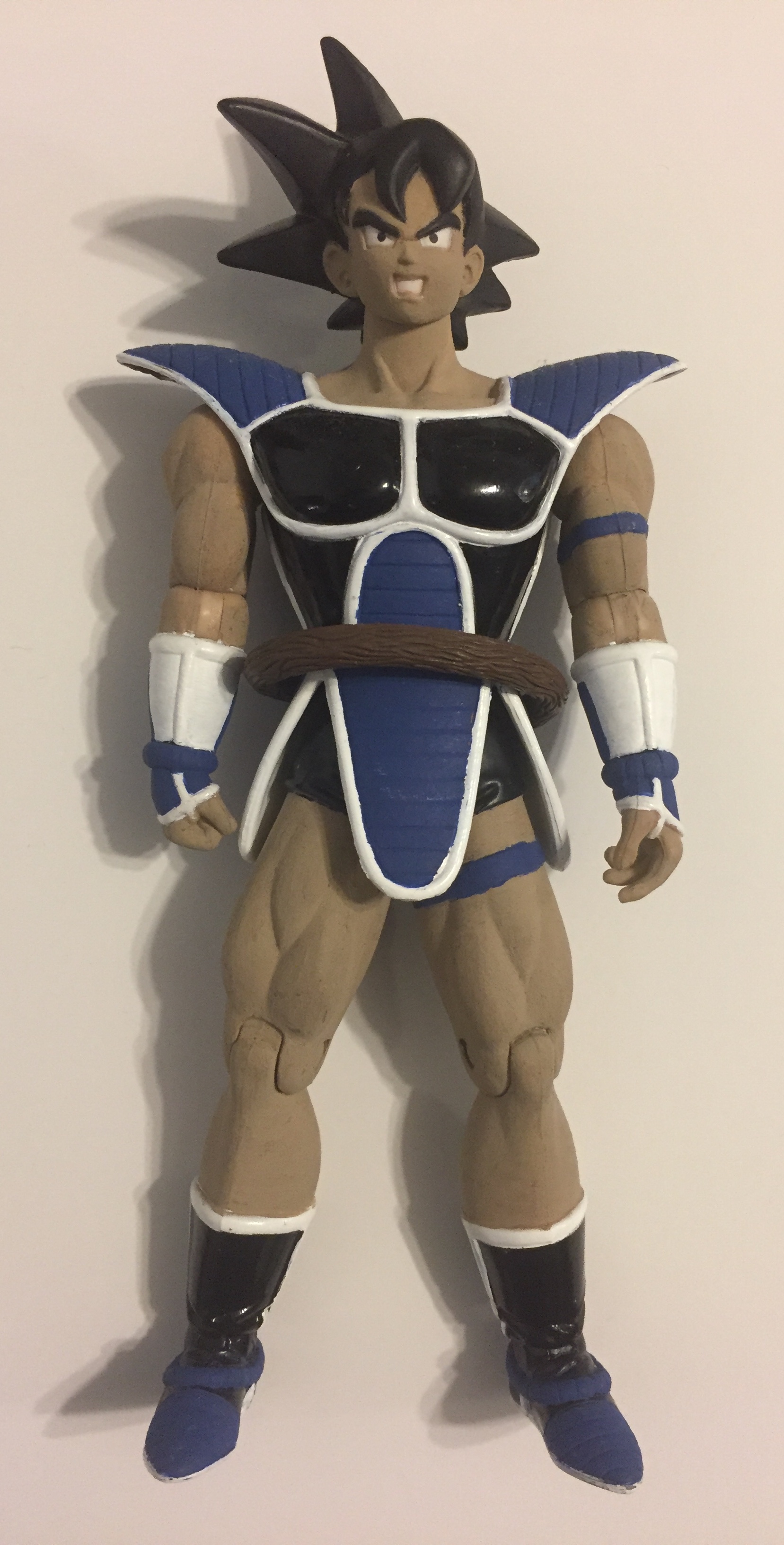 I made this out of a Jakks Raditz body and a Jakks end of Z Goku Head. I treated it like a cheap Jakks repaint. That's why he has Raditz' armband and legband, but in Turles' signature color. I made some attempt to paint his unique gauntlets, but they didn't turn out great.
Future Trunks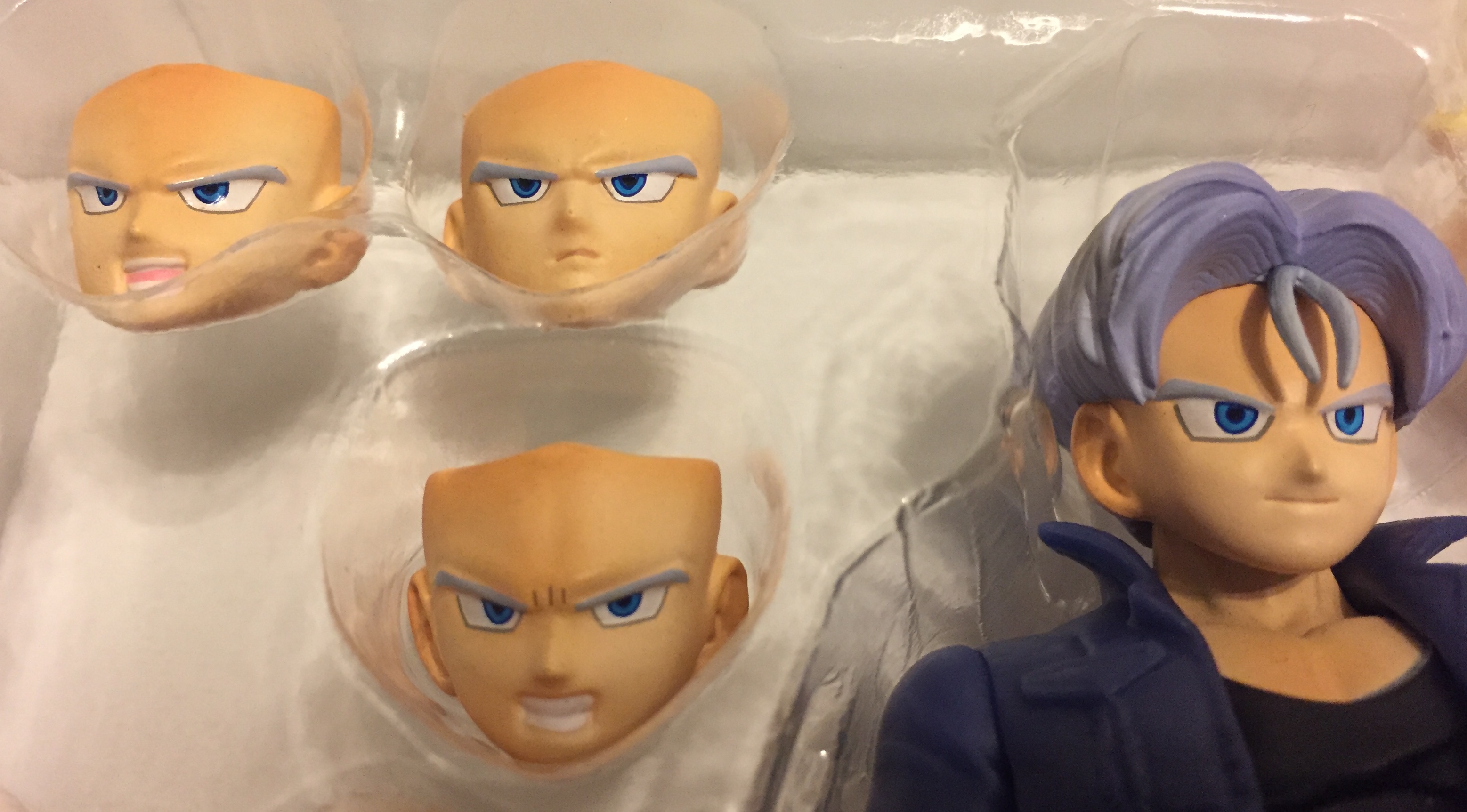 The original SH Figuarts Future Trunks was nearly flawless. His one flaw was that his pupils were merely black outlines. I used a Gundam marker to fill the pupils in on all of his normal faces. Naturally, the Special Color Version corrected this issue. Good thing I only paid $40 for this version or I'd feel pretty stupid.
Perfect Cell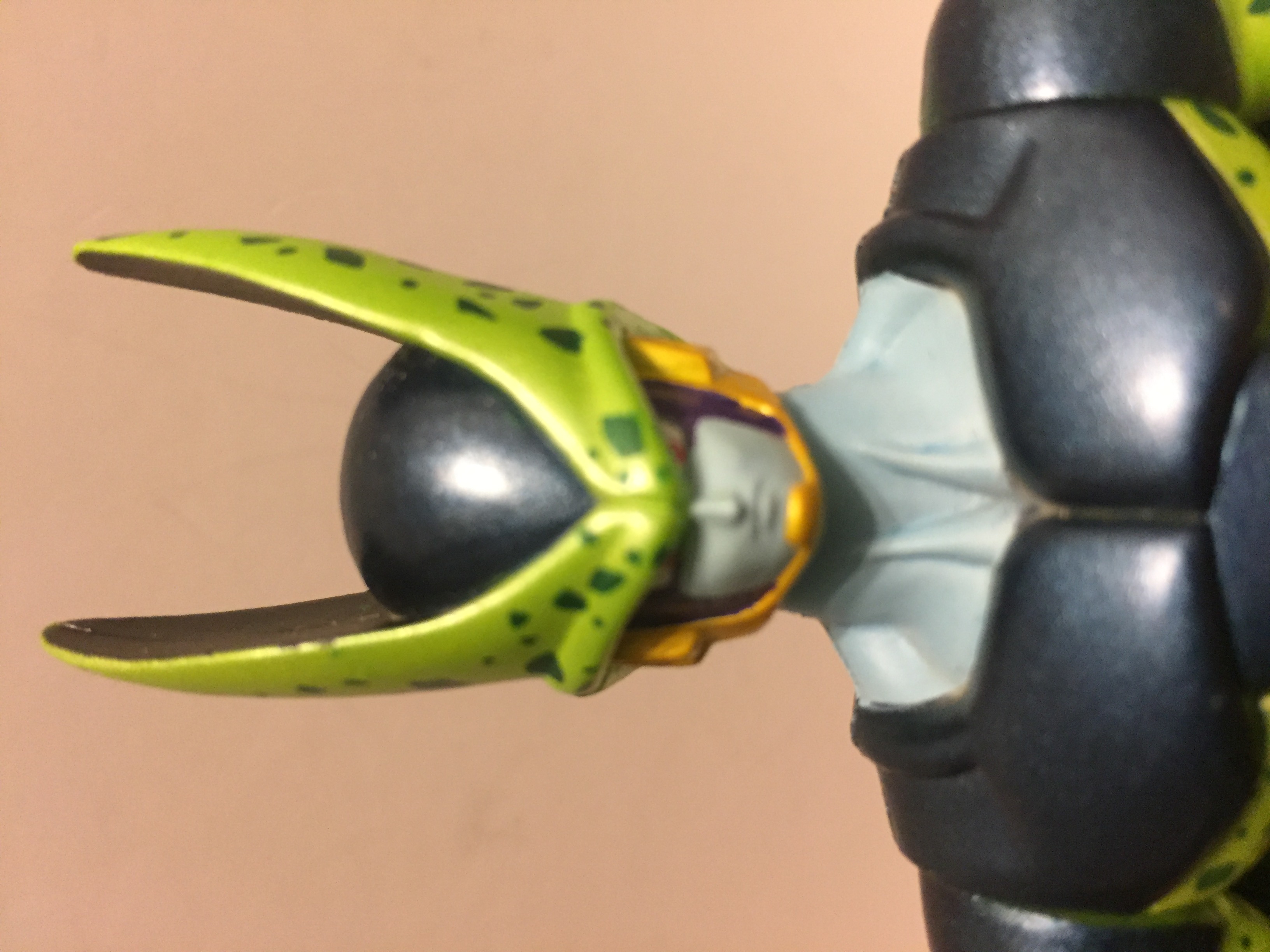 I know they eventually released a Perfect Cell with his purple sideburns, but I had the Beckett metallic Cell and I wanted it to be... perfect. I used a metallic purple to match the aesthetic.
Yamcha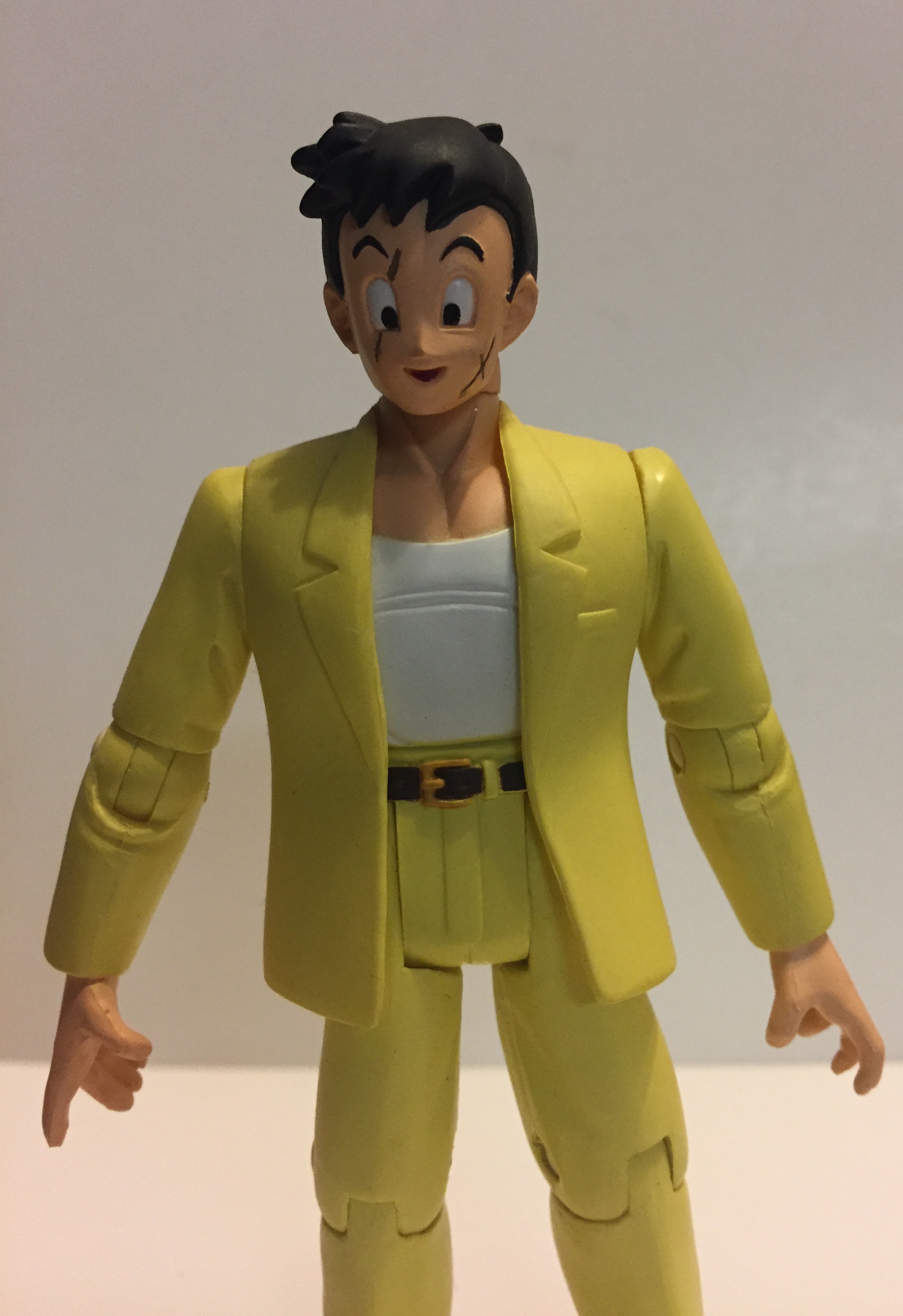 Those scars were sculpted but not painted. I put too much paint into the sculpted scars and wiped away the excess.
Fat Buu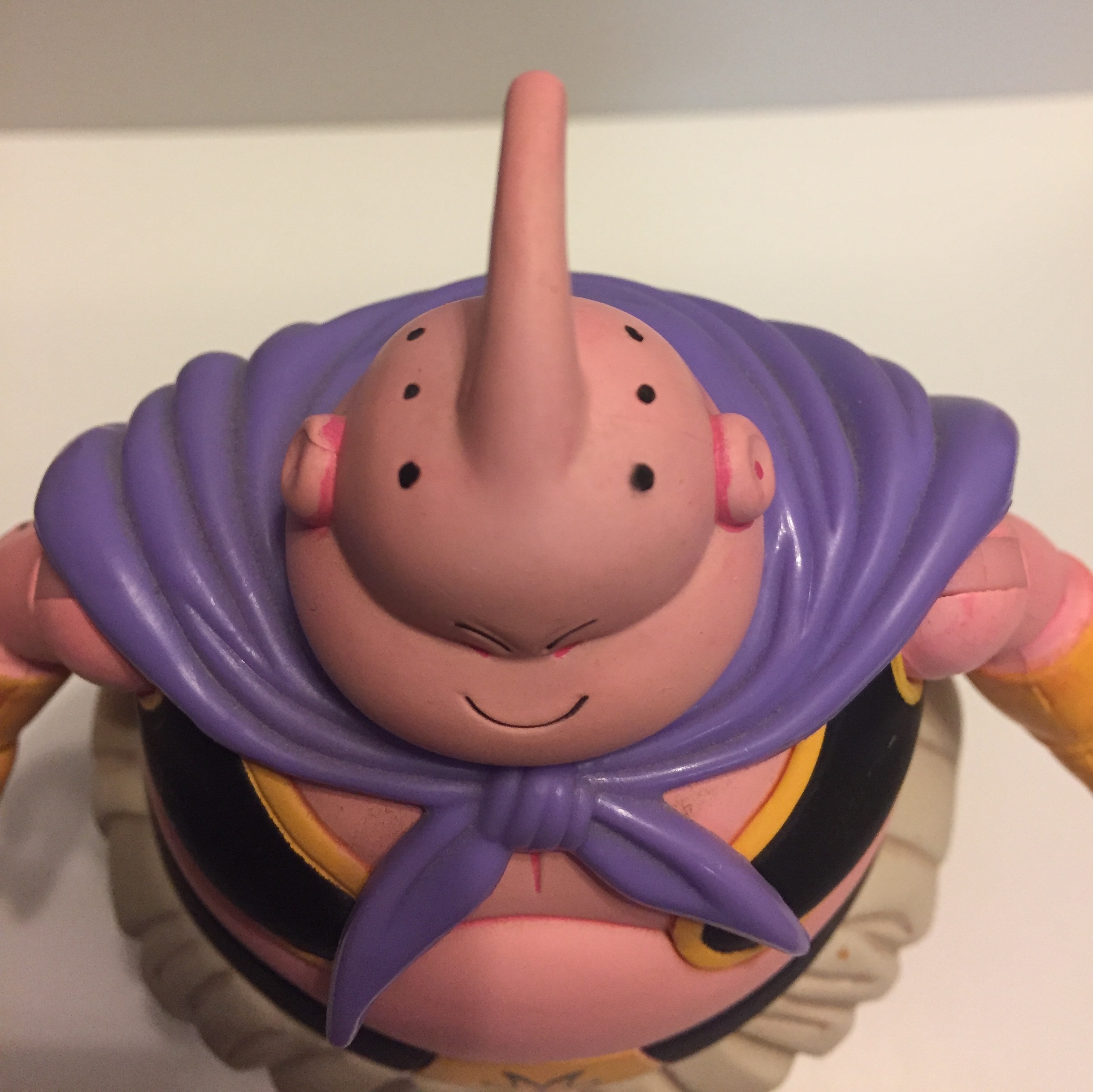 Somehow Buu only had FIVE sculpted and painted pores on his head. Worse yet, the one they forgot was his FRONT right pore. I dremeled the area slightly to get a roughly equal size pore and then colored in all six black.
Gotenks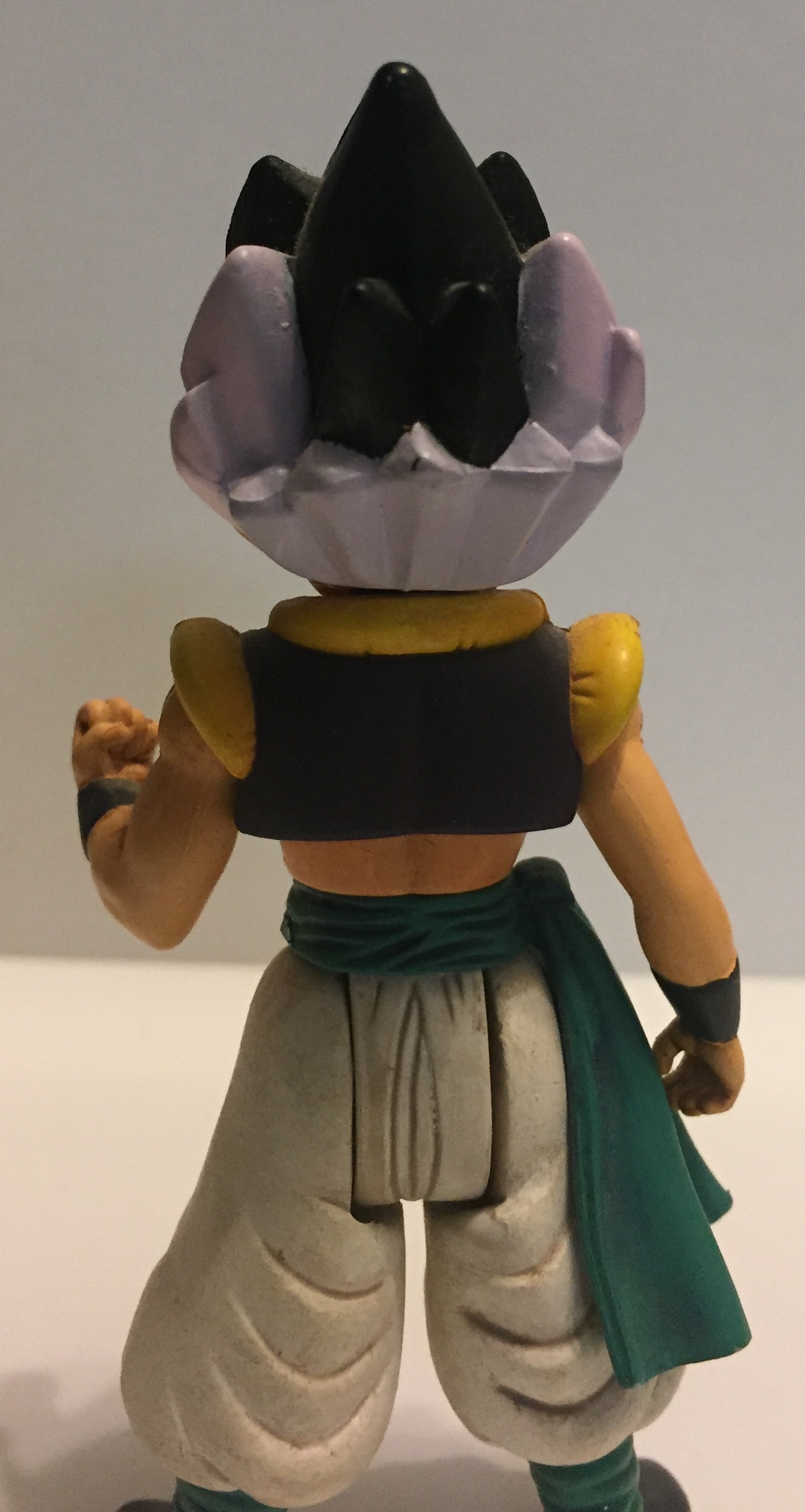 Gotenks action figures have historically left the back of his hair black when it should be purple. To this I say "No more!"
Bee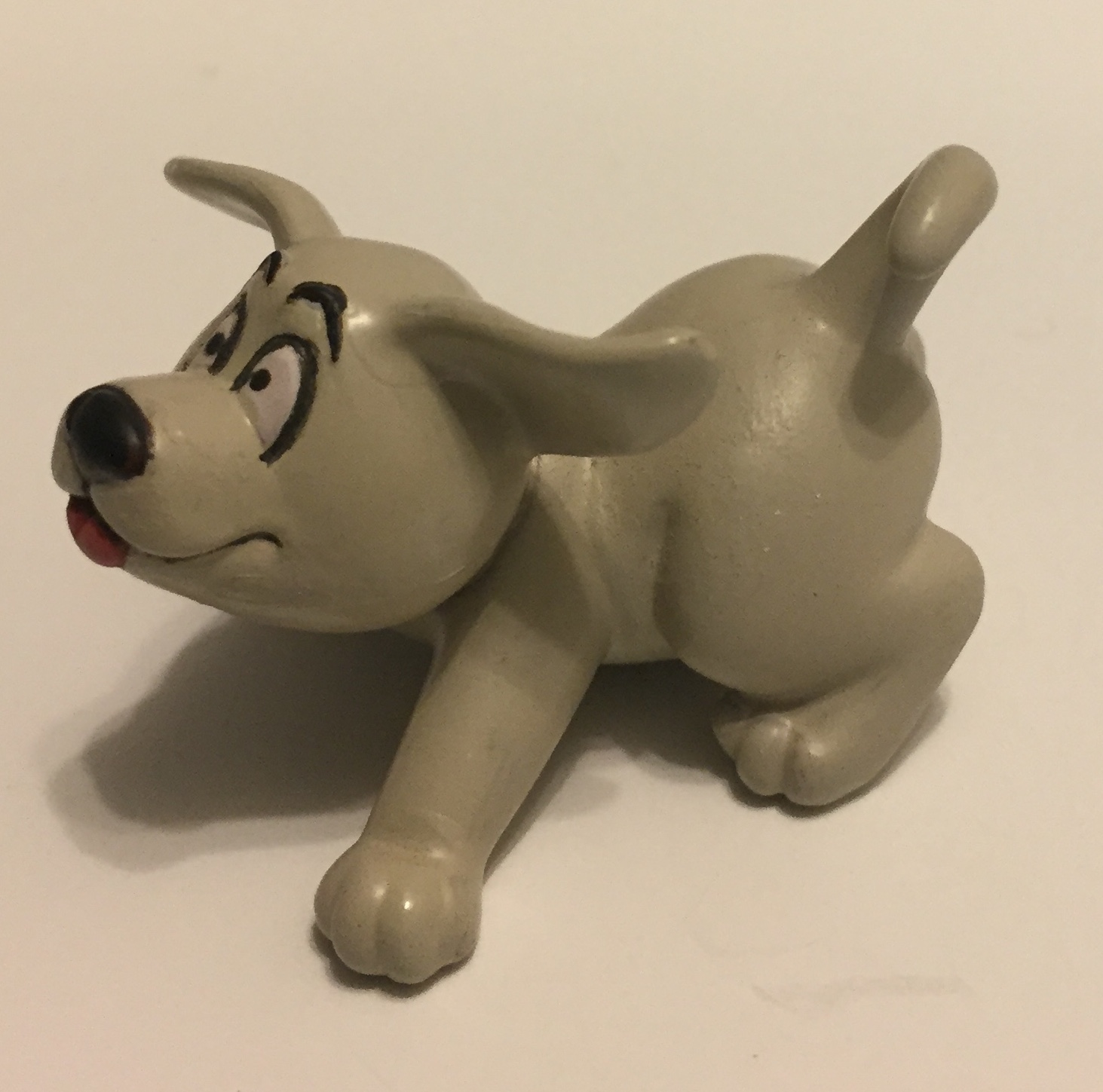 The puppy Bee is grey. The toy was somehow brown. My course was clear.
Hit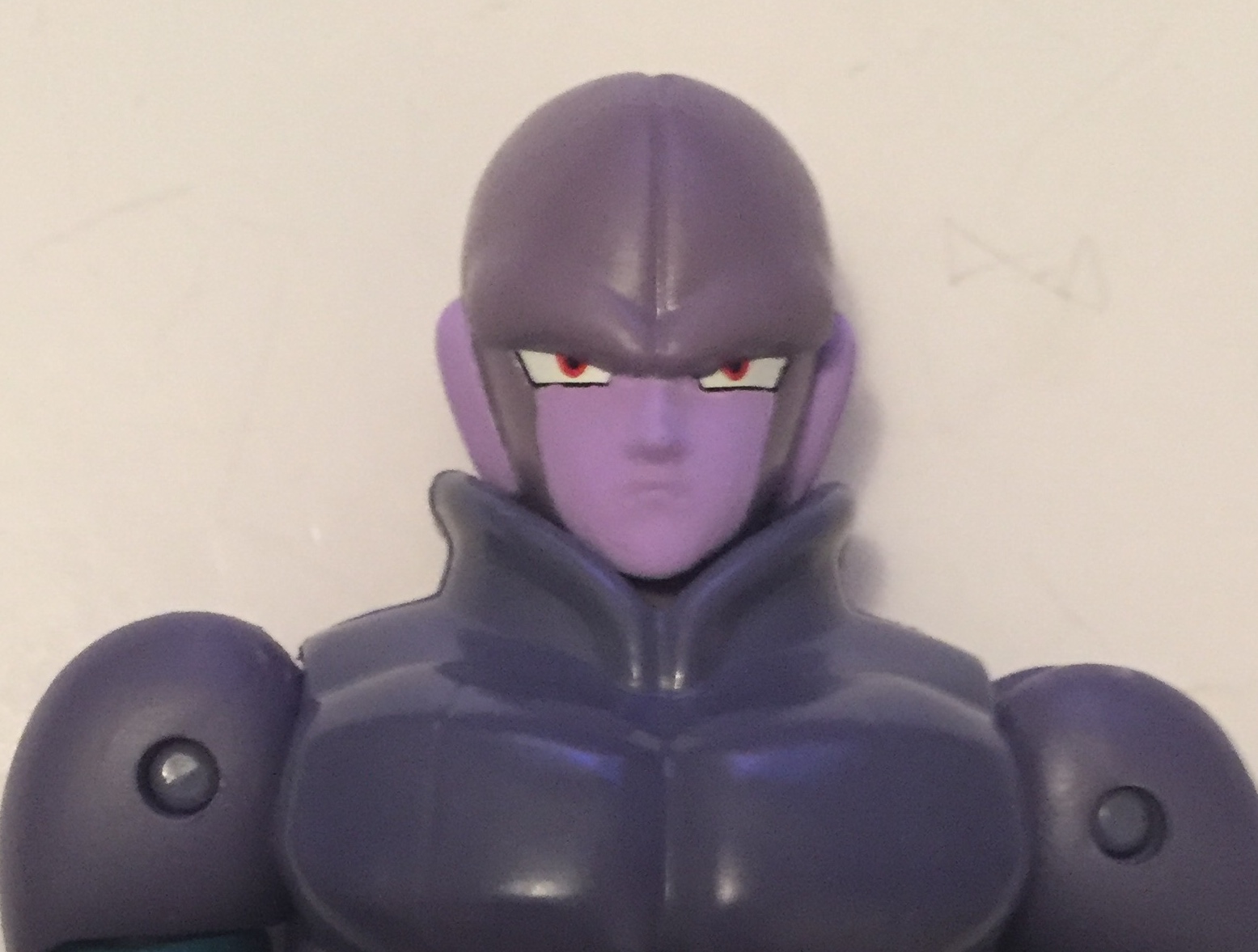 Dragon Stars Hit has a white face when it was plainly pink in the anime. I guess Boys Toys can't have any pink paint for any reason.
SS teen Goten

The SBC GT Goten was based on his appearance in the first episode. Goten wore completely different colors for the rest of the series, including every time he transformed.
Baby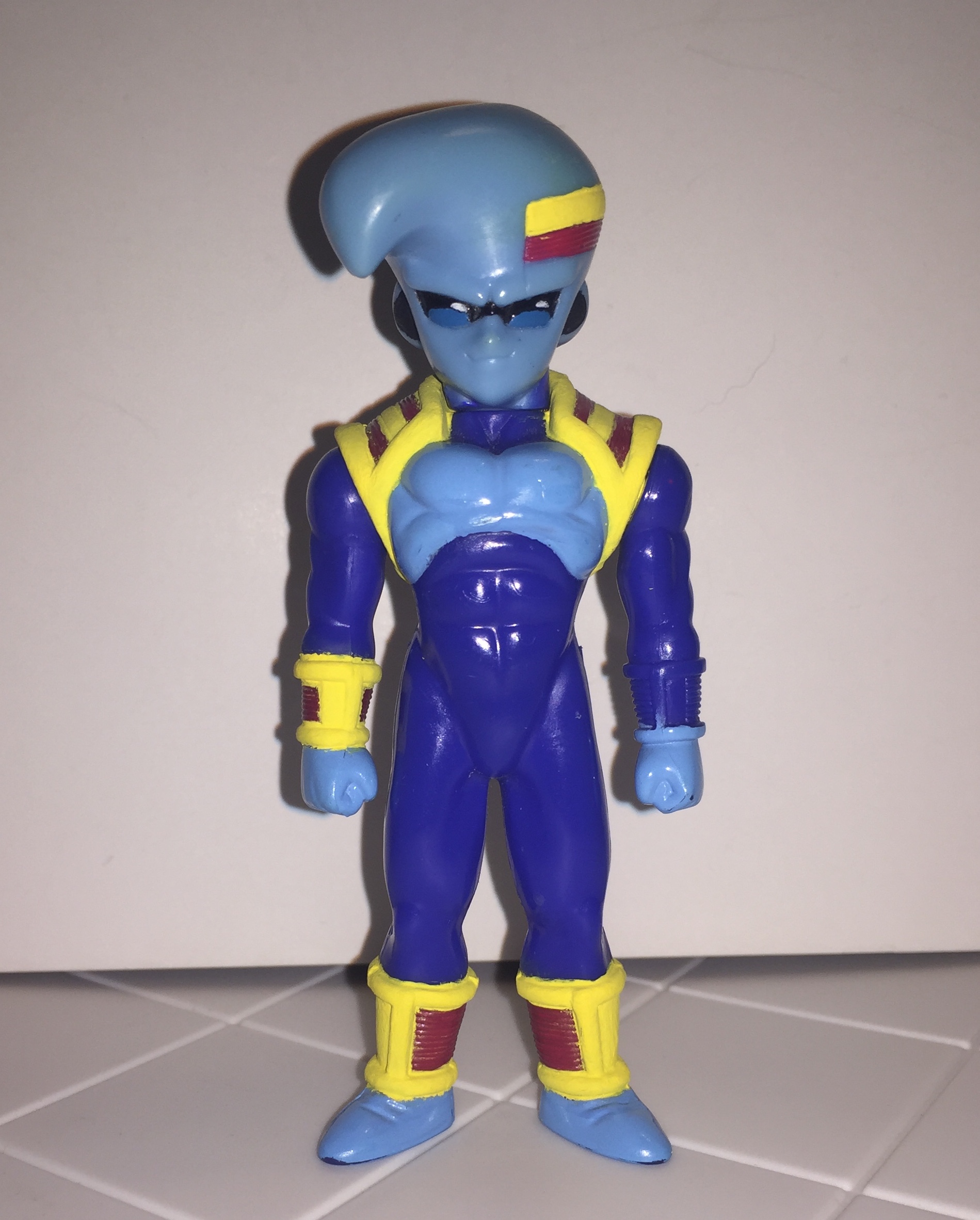 I've been meaning to do this for a while. I hate how GT SBCs all use gold instead of yellow, even on things besides Super Saiyan hair. Also, the SBC didn't have the little black details in the ears. The only thing about mine that isn't screen accurate is that unpainted wrist. I couldn't bring myself to fix that.
Baby Vegeta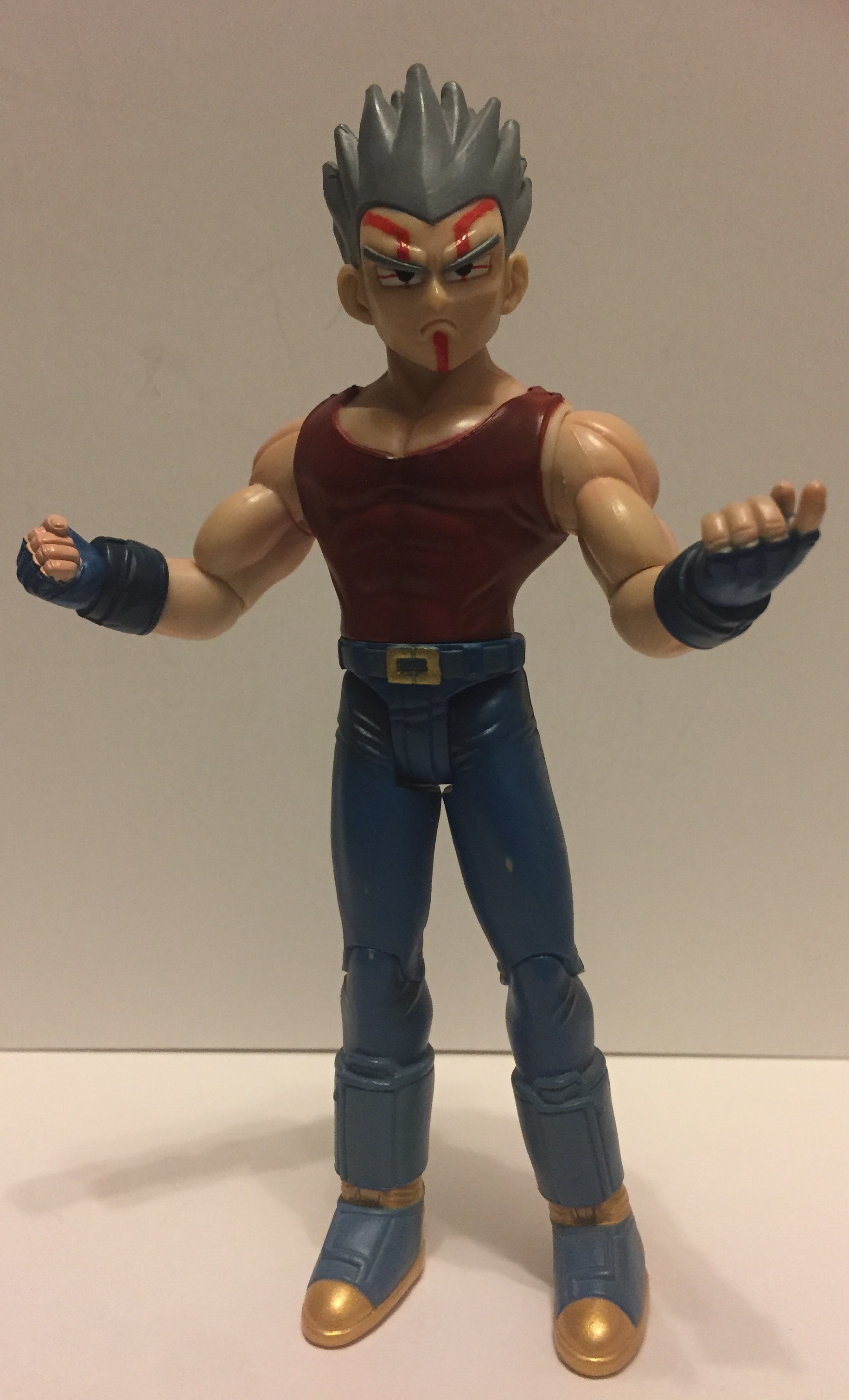 I recently spent about an hour trying to find any info at all on this figure. Then I noticed a chip of paint off his hair and realized what I had done. I'm pretty proud of Past Larry for pulling a fast one on Future Larry!
Baby Vegeta and Super Baby Vegeta (Form 1)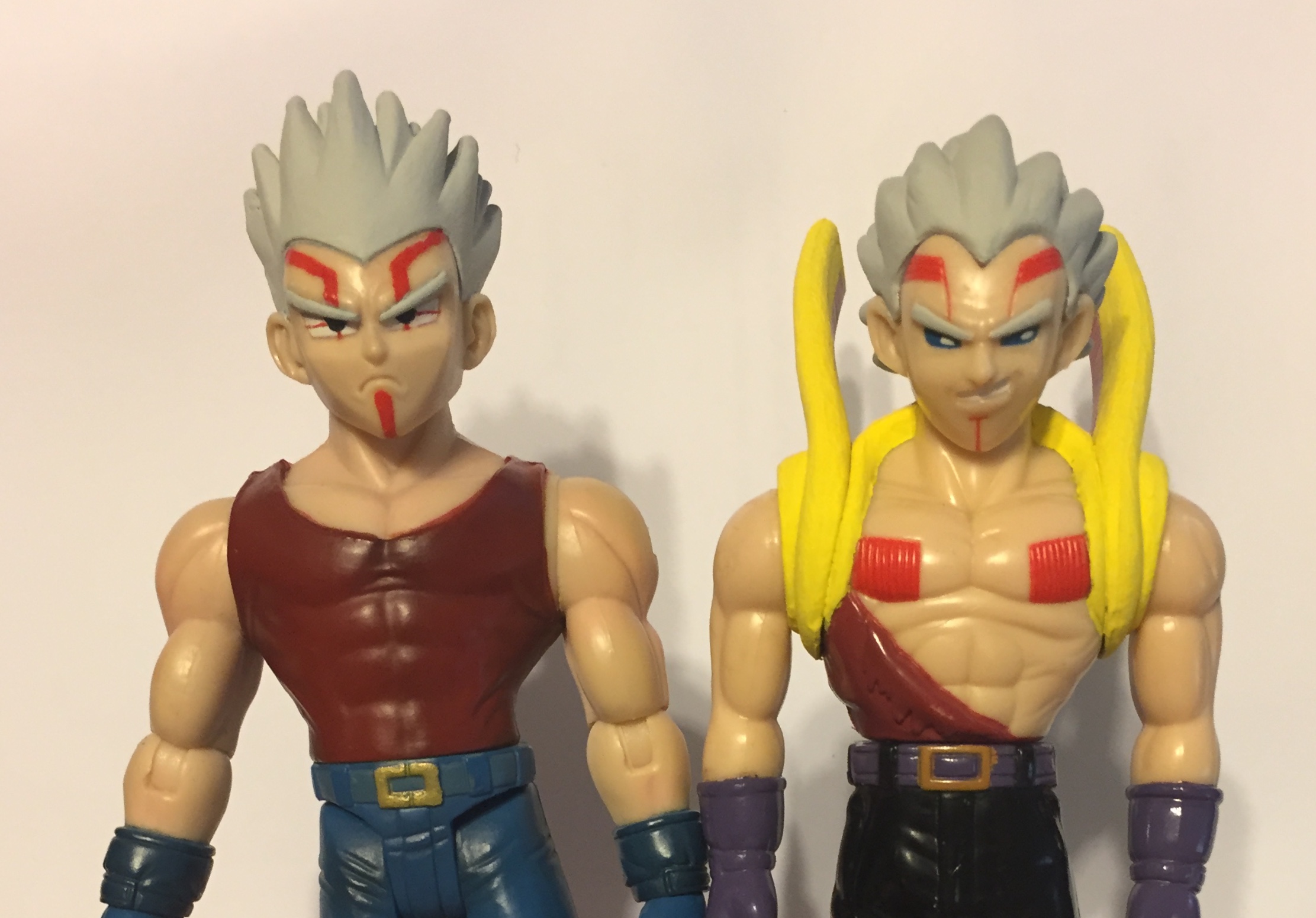 I got this SBC Super Baby Vegeta with pretty worn out paint, but it's cool because I was gonna do this. I also used the opportunity to fix my old Baby Vegeta's hair that was too dark.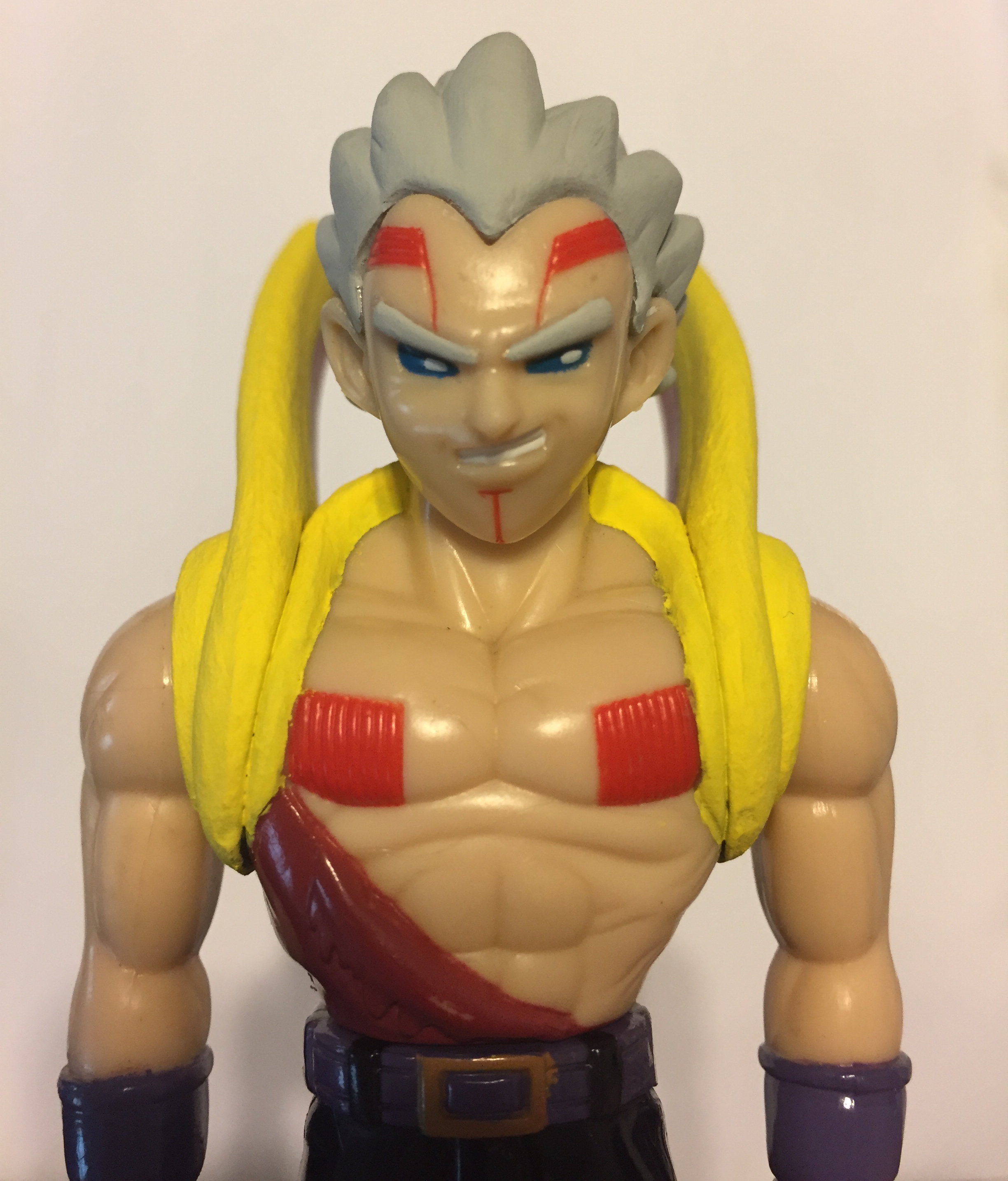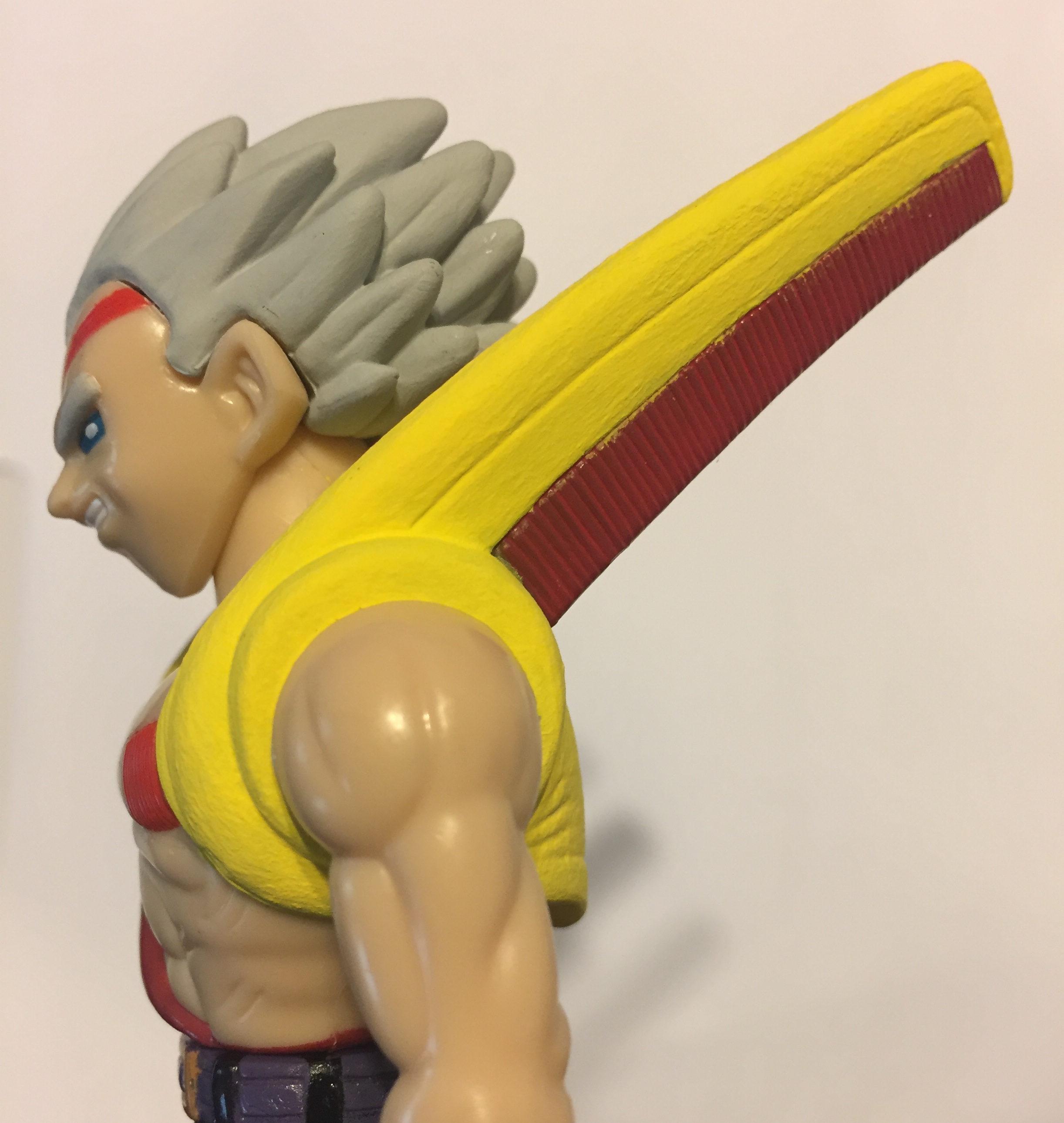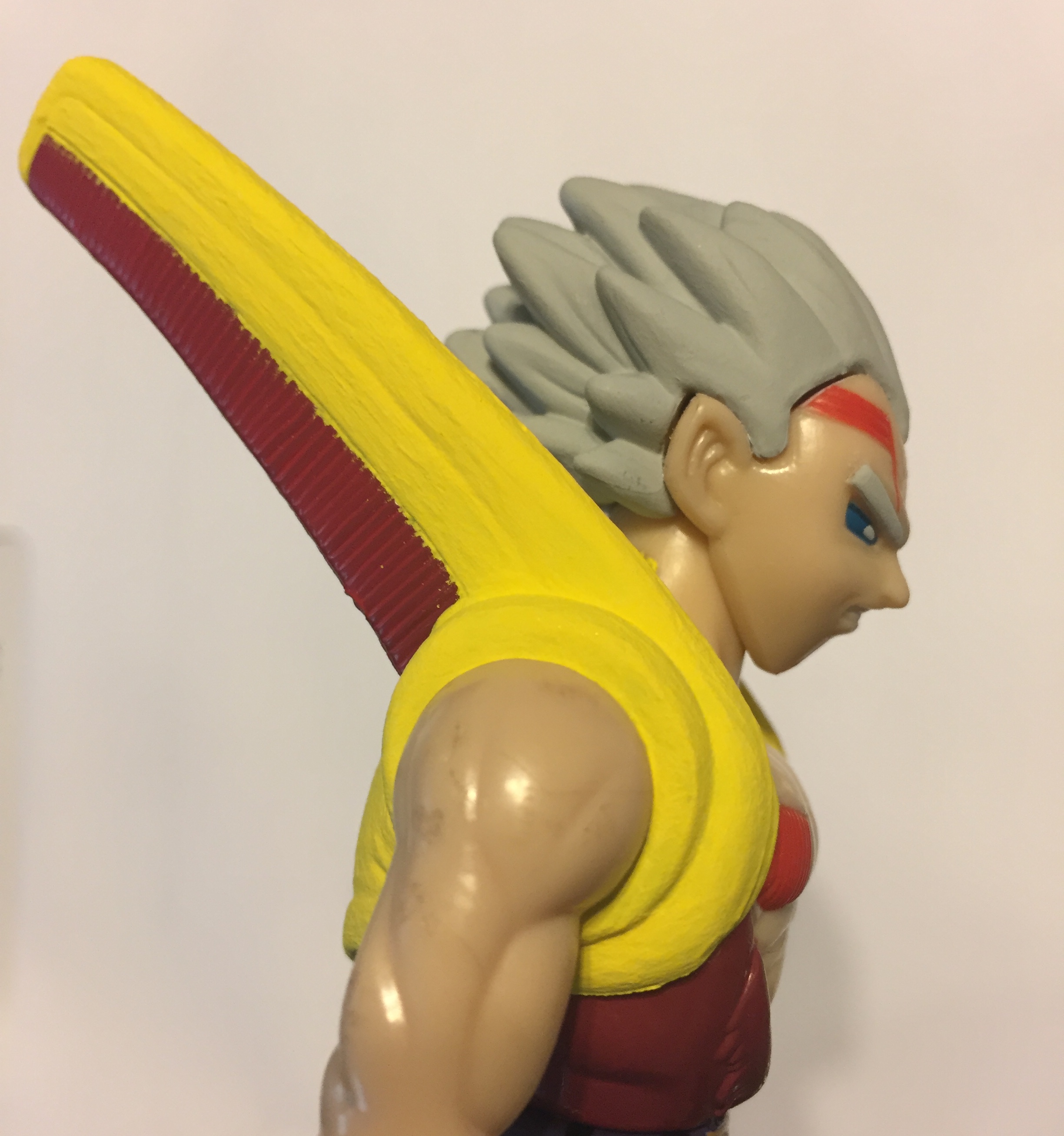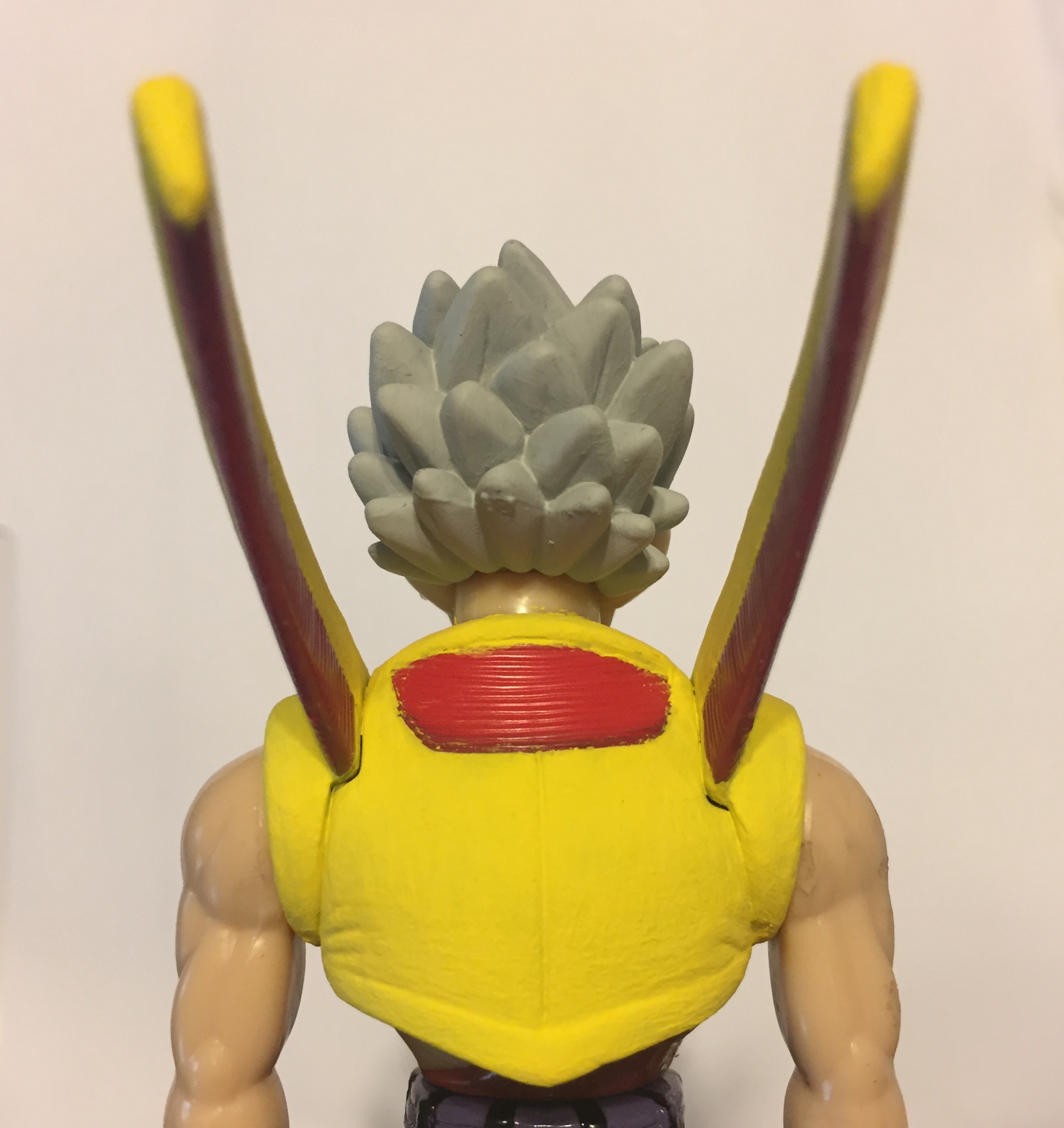 Coming Soon: Uncle Turles and Goku Jr!