Post by jonmichael on Jan 16, 2015 14:51:06 GMT -6
I've been making customs for a little over a decade, but I have mainly been working with figures like Marvel Legends/DCUC/LotR/MotUC. Over the years I have lost a lot of pictures through computer crashes, and not having the figures anymore. But, I figure I could start putting up what I do have left and keep adding when I finish new customs.
Iron Patriot
The armour that Norman Osborn wore while he was the head of H.A.M.M.E.R. and lead the Dark Avengers during the Dark Reign. The figure that Hasbro put out was pretty bad, based on the Extremis Iron Man. It made no sense, because Osborn never wore Extremis. He wasn't smart enough to be able to copy Tony's armour exactly and could never get the repulsors working as well as a normal suit of Tony's armour. I repainted a movie MK IV armour, because it was pretty obvious that artists started using it as the reference for a lot of his armour depictions. Repainted in metallics, I used aluminum foil tape for the star because I liked how reflective and metallic it was. It's an okay custom, but I'd like to take another stab at it in the future.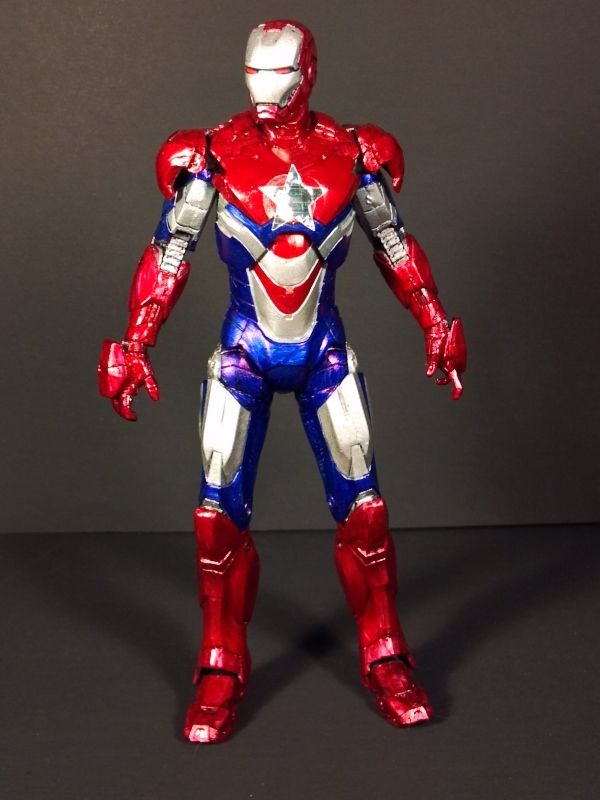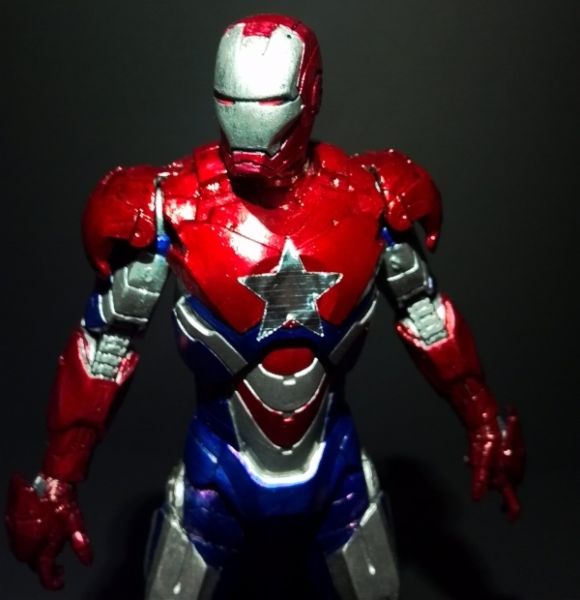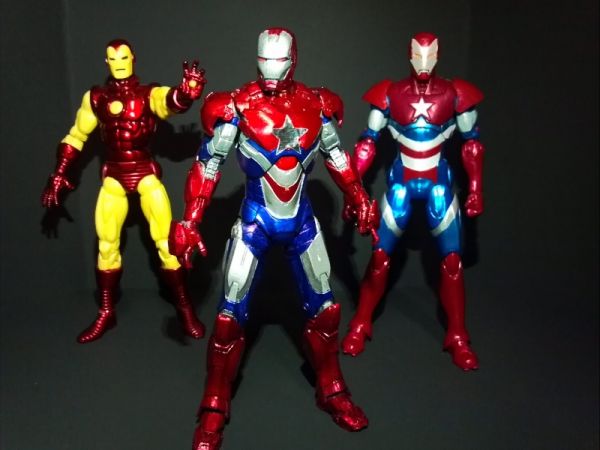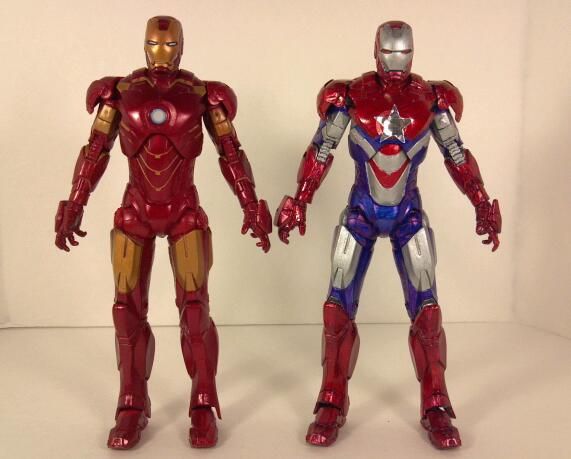 Orcs
These are pretty old customs. I have a lot of extra LotR Uruk Kai, so I just repainted some to be more like generic Orcs. I'll always think of Orcs as green. Repainted them, and made their armour a little more of a vibrant steel instead of the almost brown it was before. I have a bunch of these guys, but here are just two.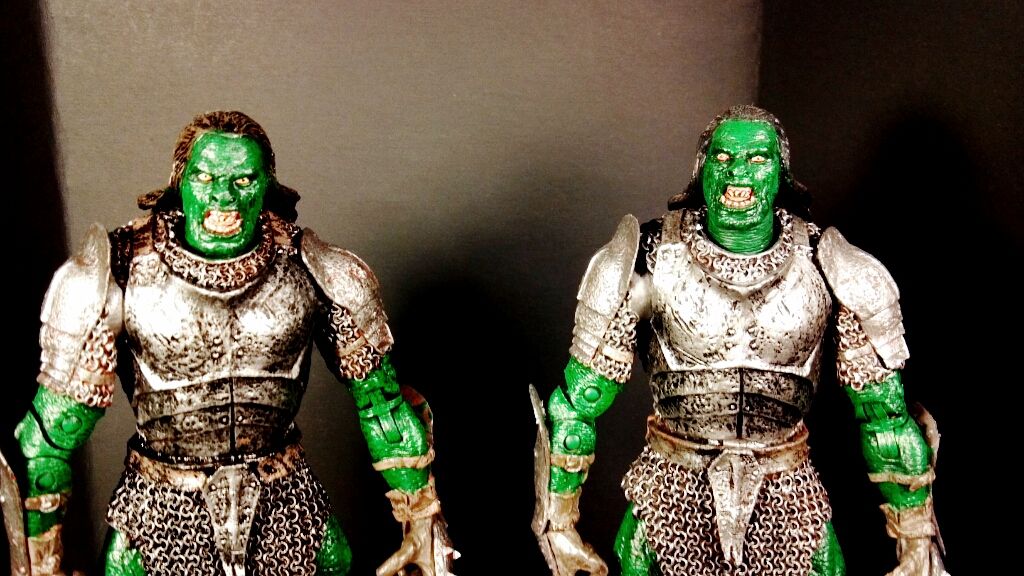 Skeletor
Made this as a gift for my friend, he loves Master of the Universe and collects the Matty MotUC. I wanted to make something that would seem more like from Conan or LotR, instead of the cartoon or mini-comics. Wish I could take better pictures, at the time I had a pretty poor photo setup, but this is one of the figures that I don't have anymore. I am starting on a He-Man to match with him to give to my friend, so we'll see if that turns out ok.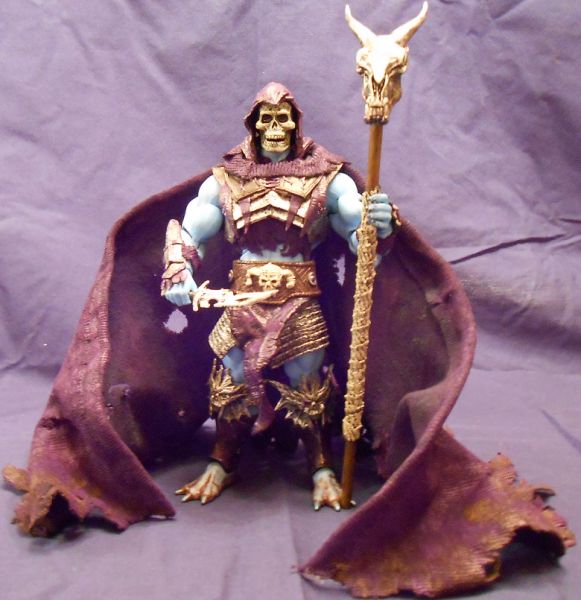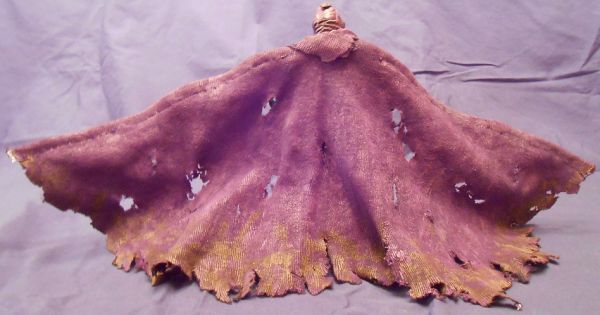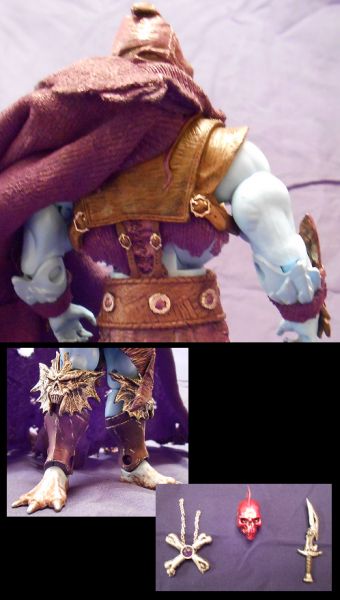 Started as this.
Dark Elf Ranger

I love D&D, and that's why I make a lot of my fantasy customs. I want to be able to have so many customs, that I could eventually have a campaign with all the players using them. But, I haven't done any fantasy customs in a couple years. This one was based on an old character I had.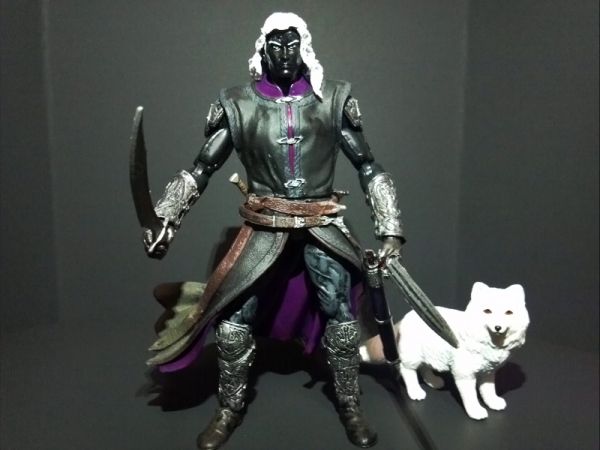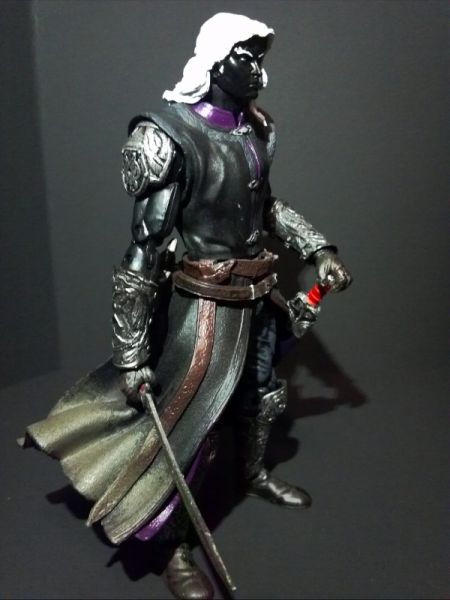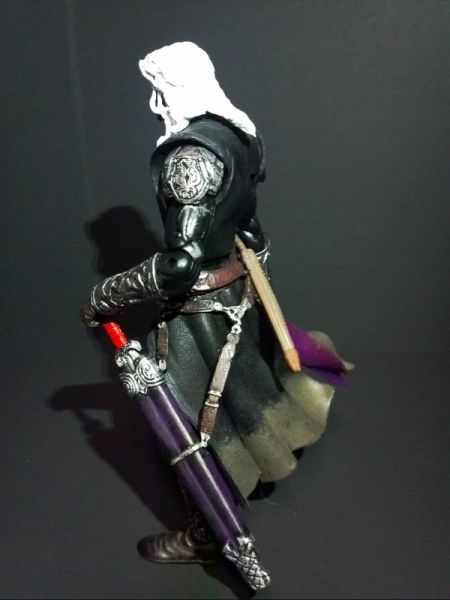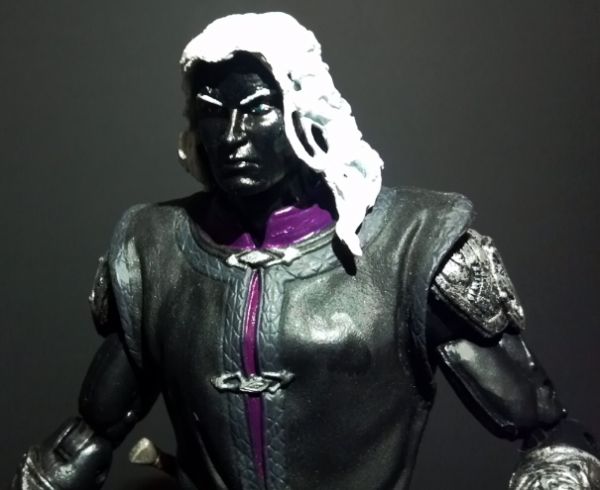 Batman
I have never been all that happy with the Batman figures DCUC put out. They never really hit the mark that I wanted. So, I made this Batman from about 8 different figures. Mashing together DCUC and Marvel Legends parts, blasphemy I know.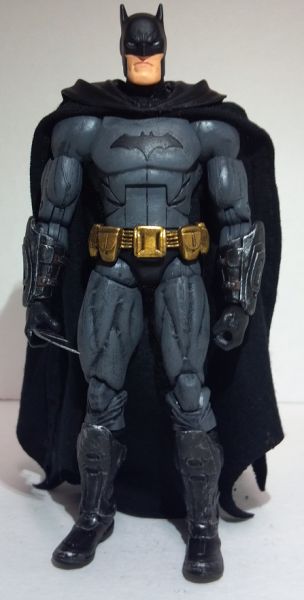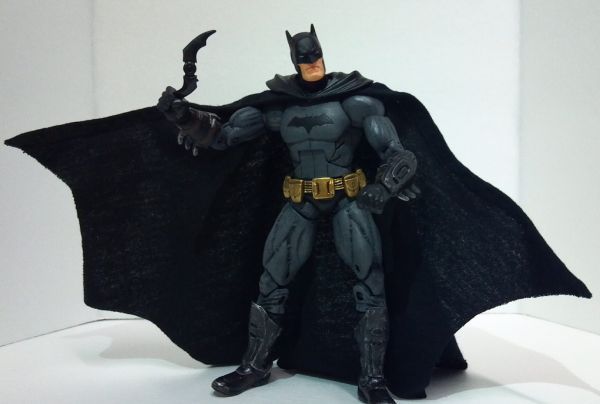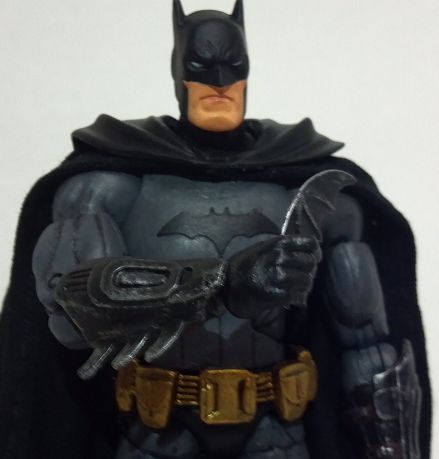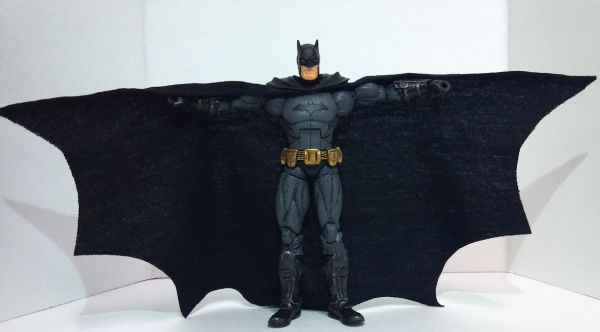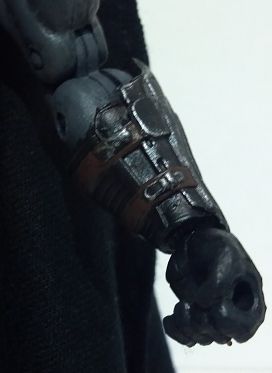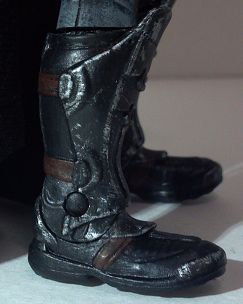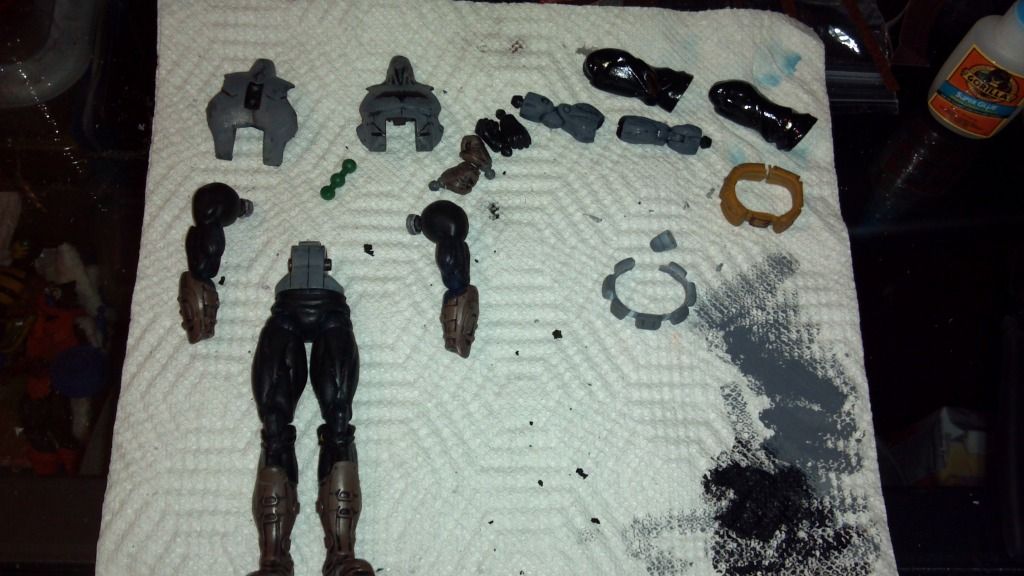 Leathercrafts
I, also, do leather crafting and costuming. I like making armours, but it can be very expensive and takes time.
Steampunk costume, made this for Teslacon. Made all of the props and he belts and harness. Wish I had more pictures, but it's a little difficult tracking down everyone who took pictures.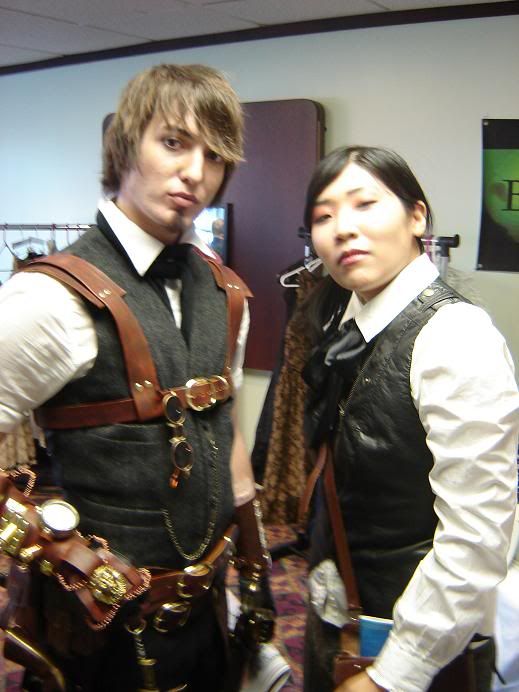 Arc reactor, made for the Iron Man 2 premier. I still have it, but have no idea where it is. lol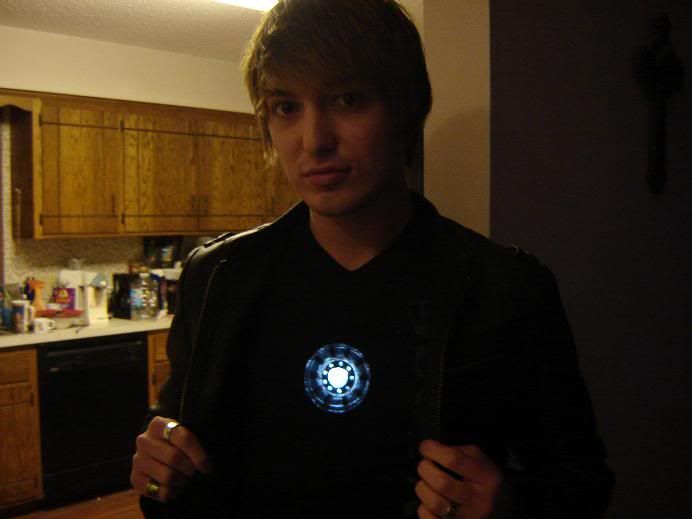 Elven Armour
Made this for the RenFest. Created the pattern, and dyed the armour. Used airbrushing on this to get a nice fading effect. I like how it turned out.
Ranger armour and generic "Noble" Armour
Made these so the little lady and I could go to Fest together.
Samurai Armour
Made this a couple years ago, she wanted a costume but didn't necessarily want to just be European. So, she told me to make her some samurai armour. This was a little difficult, because it wasn't just leather and I had to work with silk and other materials. Turned out okay, and I feel a lot more comfortable making stuff like this now. Isn't as accurate as I would have liked to make it. But, she didn't want to wear all that much. So, I had to work with less armour, overall. I think it turned out okay.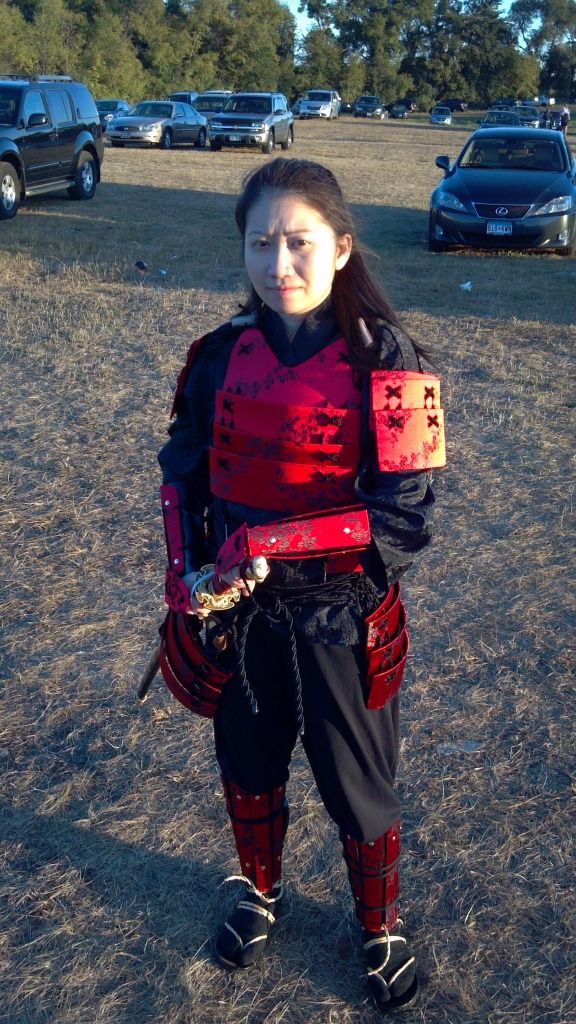 I'll keep putting up more things, as I find pictures, and as I finish other customs.