Post by Branjita on Mar 12, 2020 11:29:23 GMT -6
Public Service Announcement:
Concerning COVID-19, this site is beautifully compiled, summarized, and projected. Read this article (at least part of it) and/or look at the charts, and understand what is coming, what is here, and why you, yes you, and every person you know, needs to stop pretending this virus doesn't exist.
medium.com/@tomaspueyo/coronavirus-act-today-or-people-will-die-f4d3d9cd99ca
Washington (the state... not Washington, D.C.) is becoming our country's Wuhan, as their cases are multiplying exponentially. They thought only 3 people had COVID-19, but they were wrong. Their mortality rate shot up to 33% as a result because they didn't know the virus was spreading beyond the individuals they knew about.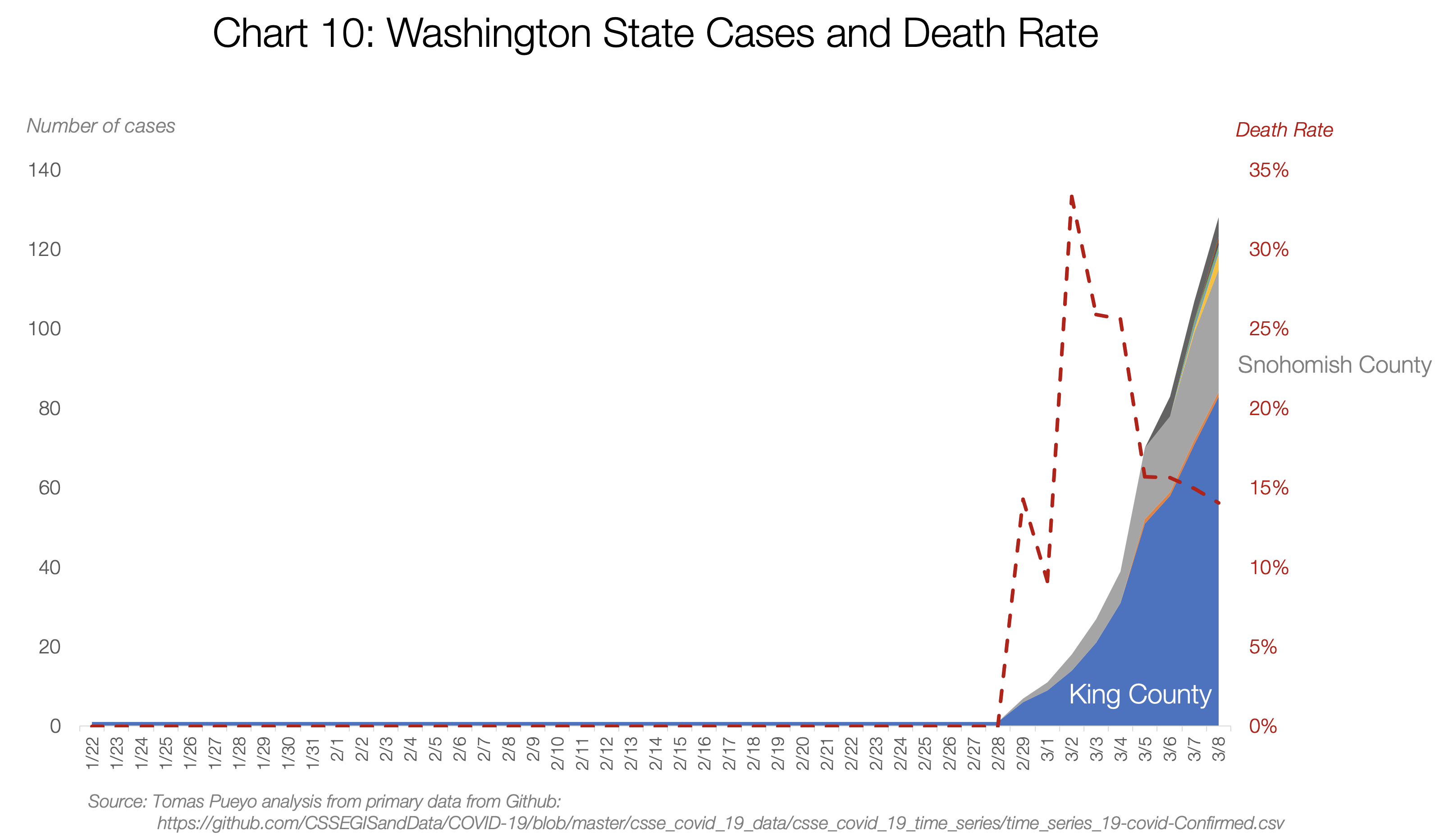 You need to stop going about your business as usual and isolate yourself as much as you can over the next few weeks. Get what you have to get done this weekend, and stay home and chill. Cancel social plans in public places like going out dancing... going to the movie theater... going to a comic con, sports game, or any other event that wasn't smart enough to cancel or delay itself. Stay home this weekend. Watch your church service online instead of going to church. Cook at home instead of going to a restaurant. Work from home next week if you are able (especially if you work in close quarters to other people). We need to allow hospitals the time to prepare for this, instead of overrunning them with people who become critically ill rapidly. Did you know that 20% of people who catch this end up hospitalized? I don't know about you, but I don't want to be hospitalized. (I don't even want to catch it at all, but that seems unlikely). The American Hospital Association's statistical analysis concluded an expected 480,000 deaths due to this virus in the US by the end of 2020.
If you have to work (and people who are paid hourly will), the best possible scenario is you don't have any customers and you will get to spend time doing inventory or disinfecting the store, or something other than interact with dozens or hundreds of people a day.
Stop watching, reading, and spreading conspiracy theories about "this is a distraction from the US presidential race", "tHe fLu kIlLs mOrE PeOpLe tHaN ThIs eVeRy yEaR" from people who don't know what they are talking about, and whatever other garbage you see on social media and conspiracy propagating websites, and actually read something that has factual data backing it.
medium.com/@tomaspueyo/coronavirus-act-today-or-people-will-die-f4d3d9cd99ca
The sooner you understand and accept that you are VERY likely to get this virus in the next few weeks/months, the more educated and prepared you'll be. It's not a question of "if", it's a question of "when". We need to limit our social activity so that we don't end up sending every vulnerable person in America to the hospital in rapid succession. You may be fine, but other people who come in contact with you and your trail will not be. People infected with this virus are contagious before they show symptoms. The first symptom is typically a fever. If you have a fever, STAY HOME. If you develop a cough with your fever, YOU LIKELY HAVE IT. Stay home. I don't care if you're out of milk. Call on a friend for a favor and see if they'll drop off a gallon at your front door. Keep track of who you have been around and inform them that you might have caught the virus, so they can isolate themselves. This virus is significantly more contagious than the flu or a cold, even if the symptoms can be quite similar for many people.
Stay at home and don't be like patient 31 in South Korea, who went about her life as usual, and spurred a massive outbreak in the country. Read about that here if you want:
graphics.reuters.com/CHINA-HEALTH-SOUTHKOREA-CLUSTERS/0100B5G33SB/index.html
Over the period of a week and a couple days, she went to church without knowing she was sick, developed a fever, went to lunch at a hotel buffet, went to church again, and finally got tested, and by that point, she had come in contact with at least 9,300 people they were able to track down... 1,200 of whom complained of flu-like symptoms.