Post by Branjita on Feb 6, 2014 14:08:05 GMT -6
There's currently a resin hardcopy prototype of Babidi on ebay, so I thought I should start a topic about Irwin prototypes.
Here's the Babidi:
cgi.ebay.com/ws/eBayISAPI.dll?ViewItem&item=161216846572&ssPageName=ADME:X:RTQ:US:1123
Copy of the ad:
Seller: reeyees-tessek

Hello! Up on the auction block is a Dragon Ball Z Babidi painted Hardcopy prototype action figure. This figure is the prototype that was shown at Toy Fair and also that was photographed for the packaging and used to determine the final paint scheme at the factory for every single production Babidi figure out there. Extremely rare, they usually make 3 painted hardcopy figures and chances are that none other than this one have survived. Beautifully sculpted and entirely hand painted, this is one of the rarest prototypes out there. Bid with confidence, once this is gone THERE WON'T BE ANOTHER ONE OFFERED!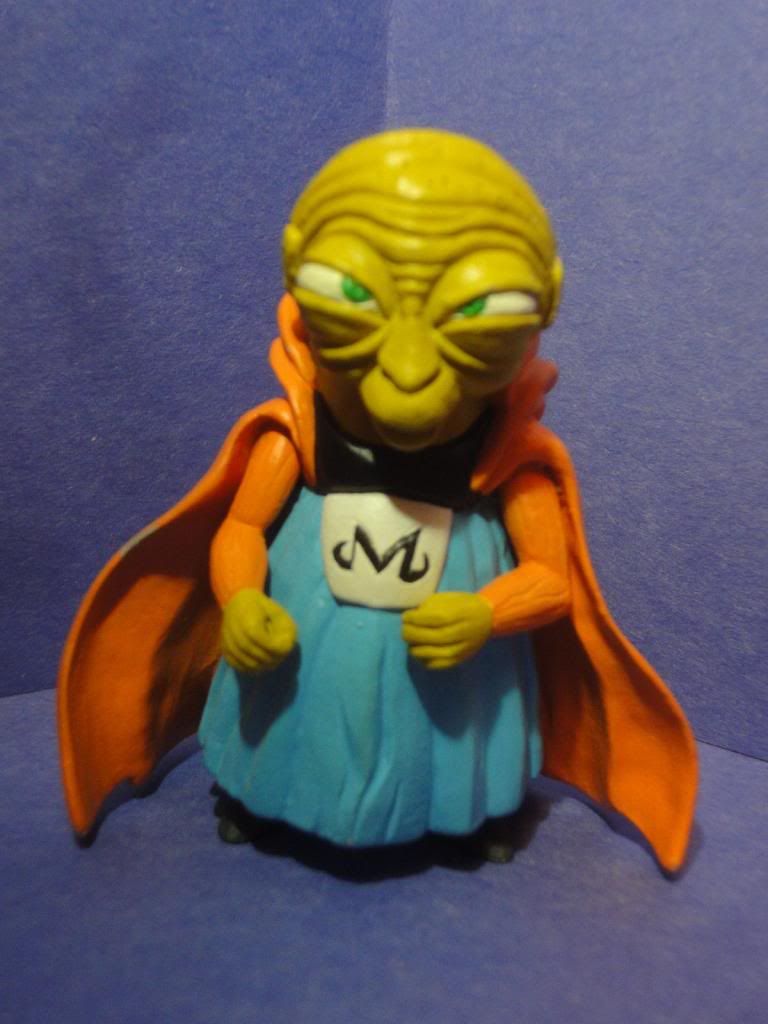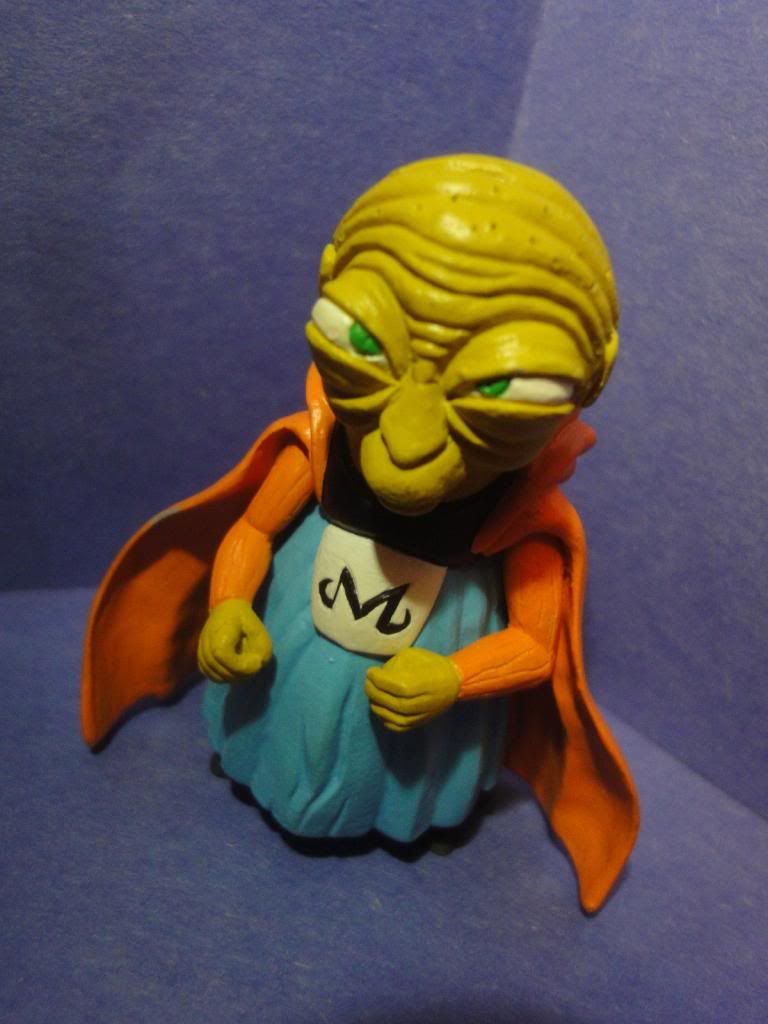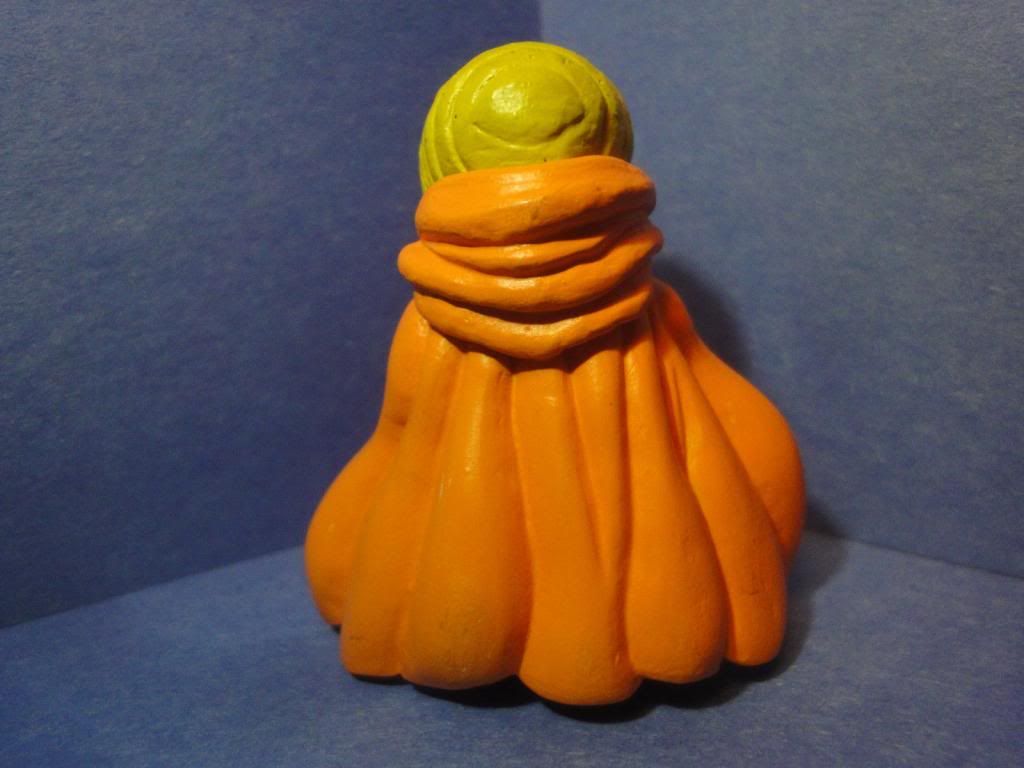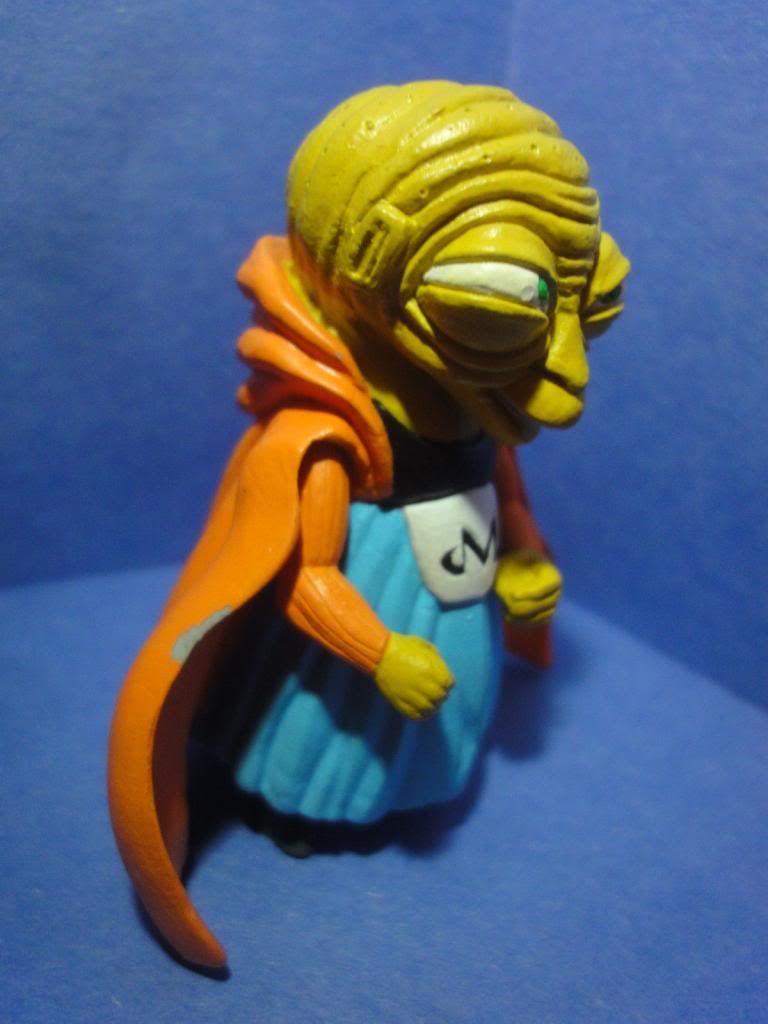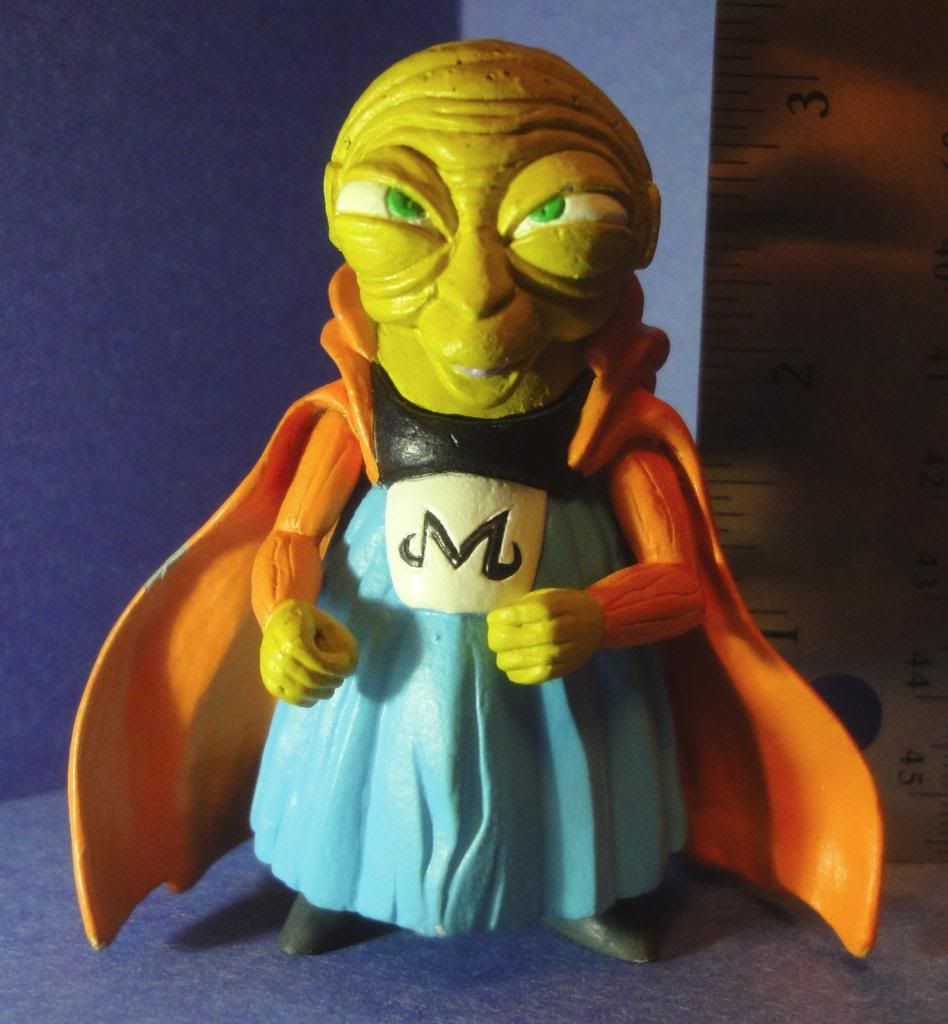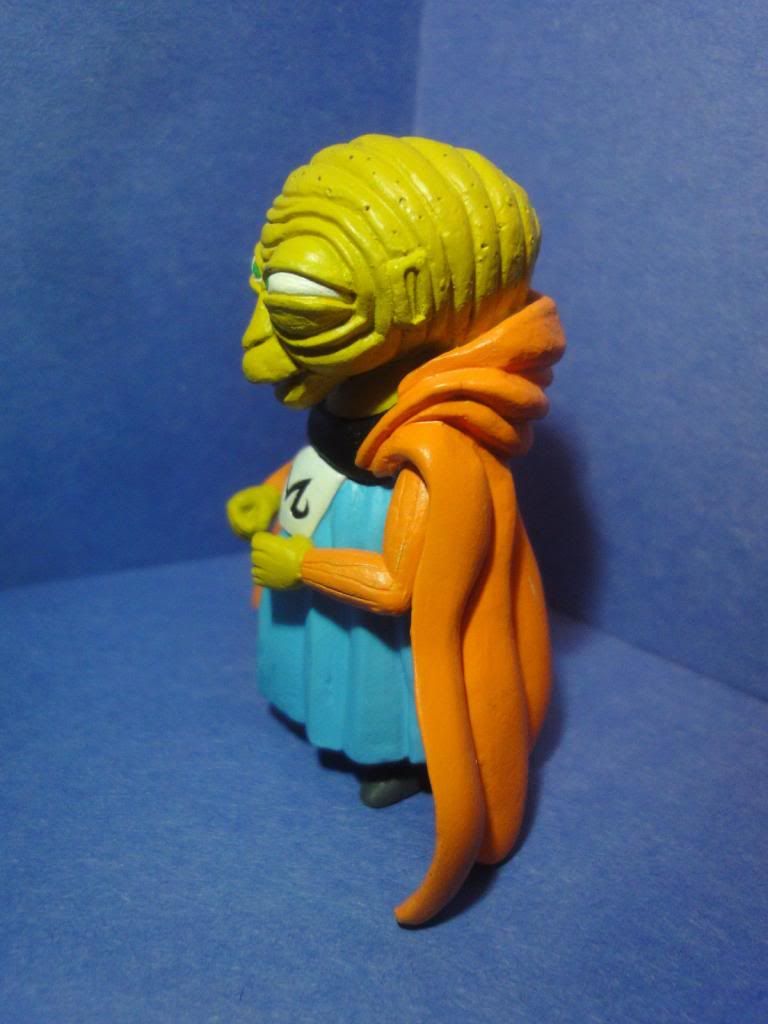 I have pictures of this figure, or another copy like it from when Irwin had their bankruptcy sale on ebay in 2003.
I asked the seller what it was made from (clay or resin), if he had any others, etc. and he answered me and sent me some pics:
Hey, it's made of gray hardcopy resin, the same as any other hardcopy prototype. I bought it from an industry insider around 2005 or so, I bought everything he had as I was collecting a lot of this stuff at the time. I also have a Lord slug movie collection hardcopy that I would sell as well as paint samples for the entire first wave of figures (Piccalo, goku etc) those are plastic just like the mass produced ones except they're hand painted and have no copyrights. I also have a movie collection space suit Goku but I think it's the one I want to keep. If you're interested if be willing to work out a deal on some of these. Have a good one!

The Lord Slug is damaged quite badly and glued back together, the Goku prototype is the smaller one (I'm sure you know that the prototypes were scaled up slightly for production) And as I mentioned, the Goku isn't really for sale, unless some crazy offer came up. Enjoy!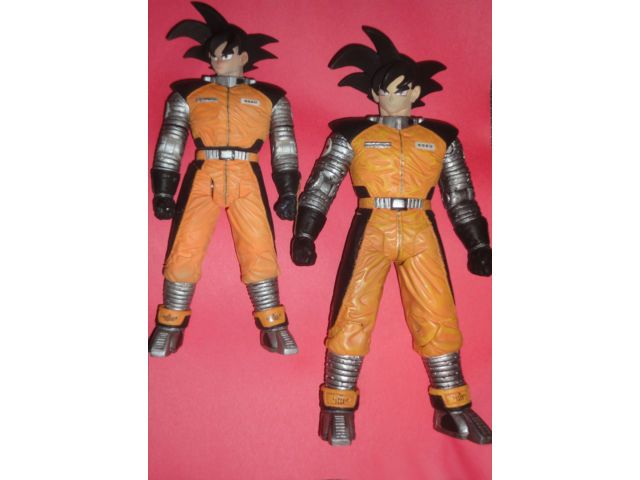 I'm hoping he'll send me larger pics or post them here himself

.
Here are pictures of possibly the same Lord Slug when he was for sale in Irwin's bankruptcy sale in 2003: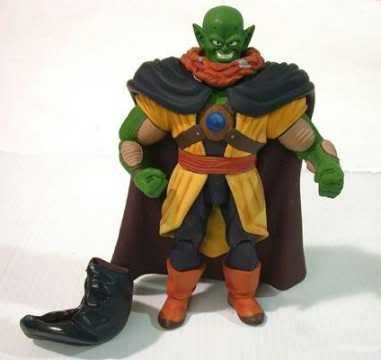 Pics of the Goku in spacesuit from the bankruptcy sale: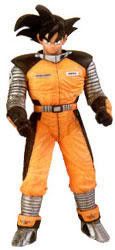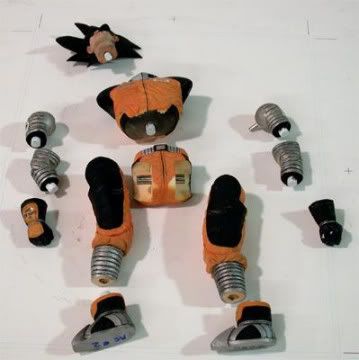 I do know that the original prototype of Lord Slug was sculpted with his helmet on. I assume that one is one of a kind, as the sculptor still owns it as far as I know, or it may have been destroyed after being created. The sculptor was Toxic Mom Studios (Toxicmama).

Here is a picture Toxicmama sent me years ago of the prototype Lord Slug and Bulma.
Here is one for you, this picture is of the original prototypes, Lord Slug and Bulma by Toxic Mom Studios : Artists Lisa Cordero, Ralph Cordero and Ken Rowe.
You'll obviously notice the lack of the helmet head.